Today's Best Apps features the most promising releases from the last 24 hours. Thousands of apps get approved by Apple daily and we hand-select what we think are the new potential gems that we're considering for review each day.
Universal:
Lotsa Blocks by Backabit ($0.99, 38.7 MB): Lotsa Blocks is a casual stacking game for iOS. The objective of the game is to stack as many blocks on top of each other as possible so that you can reach greater heights. There are 140 playable levels set across seven worlds. There are many blocks with unique shapes, sizes, and abilities in this game.

Zombie Gunner by GAMEVIL Inc. (Free, 46.5 MB): Zombie Gunner is a side scrolling arcade game where you have to shoot down zombies. There are endless variations of weapons and machines that you can choose to zap, burn, and explode zombie guts. There are new stage challenges and several bosses that you will fight in this game.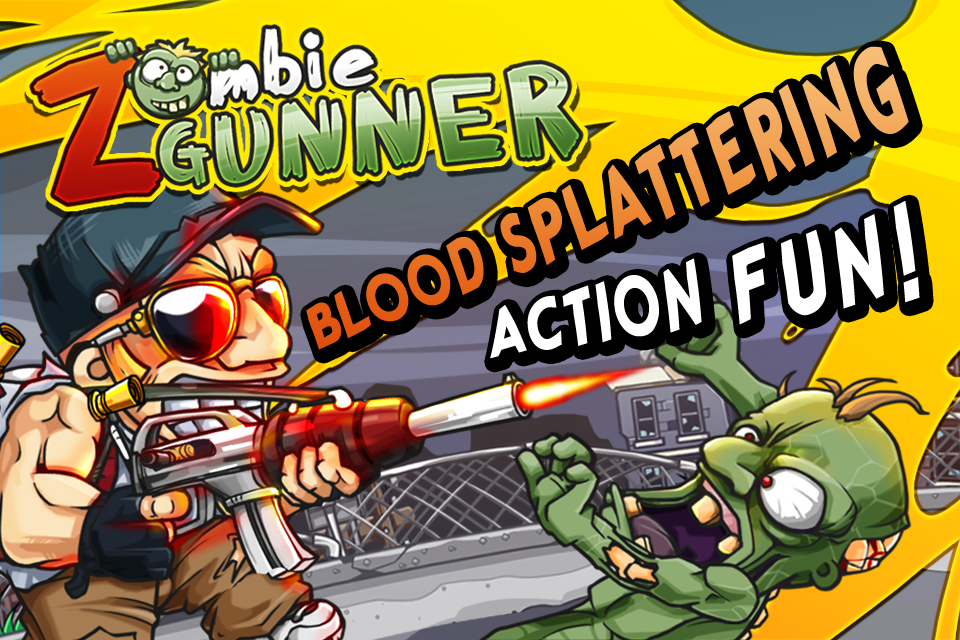 Kumo Lumo by Chillingo Ltd (Free, 45.8 MB): In Kumo Lumo you play as a smiling cloud who floats over a world. You must use your abilities to grow forests, take out fires with rain, and zap enemies with lightning bolts. The game features great graphics and offers engaging gameplay.
Space Disorder by Bulkypix (Free, 28.7 MB): Space Disorder is a platformer where you must free Zanita from aliens on a ship. The game features cartoony graphics and generates levels randomly. There are more than 30 alien races to save and collect.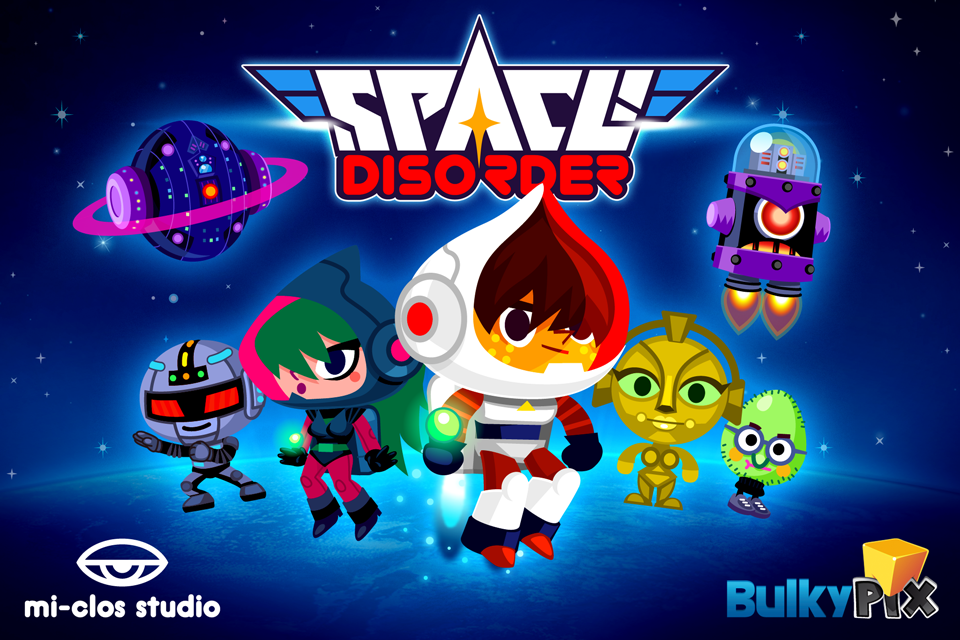 Devil's Attorney by 1337 Game Design AB ($2.99, 349.5 MB): Devil's Attorney is an '80s style turn-based strategy game for iOS. The objective of the game is to free all of your clients and then use the money to unlock new courtroom skills, and of course, boost your ego. The game features catchy theme tunes and great humor.
Polara by Hope This Works Games Inc. ($0.99, 50.6 MB): Polara is a free runner game with a twist. You will have to utilize color coded ramps, launching pads, gravity waves, hex bombs, and energy platforms to survive as you try to escape an evil security system. The game offers 50 unique levels, four major boss battles, and five beautiful environments.
BMX Jam by Vivid Games ($0.99, 42.3 MB): BMX Jam is a sports sidescrolling game for iOS. You can freestyle through 60 action packed levels and perform tons of tricks. You can also challenge your friends to beat your time. There are real world locations you can play in like: San Francisco, Beijing, Sydney, and Rio.
Girls Like Robots by [adult swim] ($0.99, 46.3 MB): Girls Like Robots is a puzzle game for iOS. The objective of the game is to place the girls next to the robots strategically. If the girl ends up with the nerd then you will lose points. Additionally robots with mustaches will not care if a girl is around them.
Funky Smugglers by 11 bit studios s.a. ($0.99, 40.0 MB): Keep the airport safe from "funky smugglers." The game features a '70s soundtrack that plays while you keep the airport safe from hammers, scissors, and other illegal goods. The more you can stop, the higher your score will be. You can also earn in-game cash to customize the game.
Crazy Taxi by SEGA ($4.99, 125.5 MB): The classic arcade game Crazy Taxi is now available on iOS. In this game you have to drive around cities, grab as many passengers as possible, and get them to their destination before time runs out. You can choose whether you want to play for three, five, or 10 minutes. There are 16 mini games available to play as well.
Topia World Builder by Crescent Moon Games ($0.99, 15.0 MB): Topia World Builder is a world creation simulation game. In this game you can shape lands and create mountains, valleys, rivers, and oceans with a swipe. You can watch trees grow and spawn thousands of animals. You can also watch predators attack other animals and save the worlds you edit.
2012 The End Escape by UltraVires ($1.99, 33.4 MB): 2012 The End Escape is a casual racing game for iOS. In this game you must avoid obstacles that come at your vehicle. There are various things that will happen to the environment around you as well including: bridges breaking, flying cars coming from aliens, and more.
E.T. The Green Planet by Chillingo Ltd (Free, 66.4 MB): E.T. finally found home in this new game. You must save his dying planet by creating gardens and healing the planet. You can cultivate land, sow seeds, nurture plants, and more. The game has received mixed reviews due to its freemium model, but if you want to give it a spin you can check it out.
iPhone:
MONOPOLY Millionaire by Electronic Arts ($2.99, 156.2 MB): Monopoly Millionaire is a fast-paced take on the classic board game. You can force land grabbing deals, trade properties on the sly, and risk it all. You can purchase Dreamland properties like Paradise Island. The game features three difficulty modes as well as pass and play or local Wi-Fi.
iPad:
Avernum 6 HD by Spiderweb Software ($6.99, 32.4 MB): Avernum 6 is an RPG game for the iPad that promises 30 hours of gameplay. The game features hundreds of playable quests, dozens of explorable dungeons, enemy fortresses, and tons of characters. There are many unique encounters in this game and a powerful system with over 50 spells. This promises to be the most comprehensive RPG yet.
That's it for today. Did we miss anything?