Today's Best Apps features the most promising releases from the last 24 hours. Thousands of apps get approved by Apple daily and we hand-select what we think are the new potential gems that we're considering for review each day.
Universal:
Mathnauts by I.S. Intelligent Solution S.A. de C.V. ($0.99, 24.8 MB): Mathnauts is an educational game for iOS. In this game you must answer mathematical questions quickly and try to score the most points. There are several characters you can choose to play as too. The game features increasing difficulty as you progress and great graphics.
Universal:
Pet Dino by Bluepeak Mobile (Free, 26.8 MB): This entertainment app allows you to take care of your very own pet dinosaur. In this app you can make the dinosaur jump on its bed or you can tickle it. The dinosaur also interacts with the ball and toys in the room. You can also grab more accessories at the Dino Store.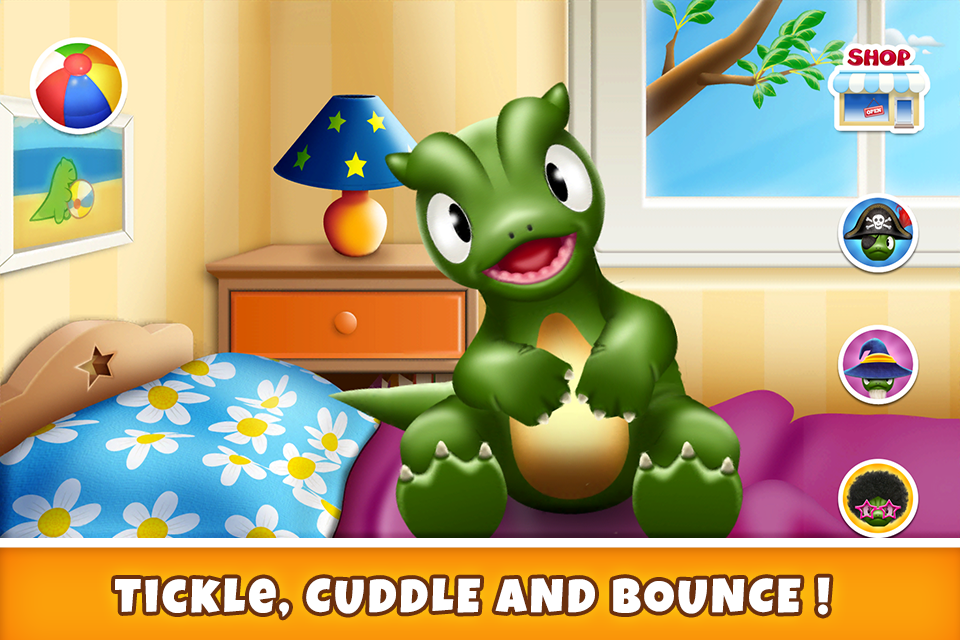 iPhone:
Bean – A Counting App from Small Planet Digital by Small Planet Digital ($0.99, 3.8 MB): Bean is a simple yet intuitive counter app for your iPhone. The app lets you specify a task and then with a simple swipe up or down you can specify how many times you have done that task. The app features a unique user interface and great gestures.

Instant Cover – Your Facebook Makeover | Create stylish timeline cover for your profile by Lunabee Pte. Ltd. (Free, 26.1 MB): With Instant Cover you can create unique designs for your Facebook timeline on your phone. The app allows you to choose from multiple layouts and place images in the frames. You can then upload your cover directly to Facebook.
ShoutOut Radio by Musicgram, LLC (Free, 9.2 MB): ShoutOut Radio lets you send, receive, and listen to music with your friends on Facebook. You can choose a song and dedicate it to a select few. The app allows you to choose from millions of songs available on ShoutOut or your iPod library. You can create and listen to an unlimited number of radio stations.
Quotogram by MDISOFT (Free, 2.5 MB): Quotogram allows you to share quotes with people on this micro social network. The app allows you to enter a quote, add the source, additional tags, and then lets you share them. You can also browse the network for quotes that other people share. The app lets you to follow people to subscribe to their posts.
iPad:
Gestrument by Jesper Nordin ($7.99, 28.7 MB): Gestrument allows you to make music with a swipe of a finger. The app generates music with defined scales and rhythms. You can use the app to control other MIDI programs through an interface. You can also create and save your own presets in the app. The app allows you to play eight instruments at one time, each with their own individual settings.
Catalog by Shopify by Shopify Inc. (Free, 8.5 MB): Catalog helps you discover cool products and shops, The app learns from your tastes and attempts to pick out the best items for you. The app creates a personal catalog of shops for you.
That's it for today. Did we miss anything?