The App Store takes delivery of hundreds of new apps per day. The overwhelming scene makes it possible to easily overlook an exciting game, valuable productivity suite, etc. However, we have a solution. Today's Best Apps tackles this problem by providing you with a handpicked and tested list of apps that are truly worth your consideration each and everyday.
iPhone:

Supermassive by Vesa Kippola ($0.99, 32.0 MB): This is one game that really puts the physics in physics puzzler. Specifically, the character can instantly change to any of the three forms of matter: liquid, gas, and solid. Utilize the magnificent ability, such as water being able to pass through some objects but not others, that you must travel across each level as fast as possible to reach the exit. There are 50 levels to conquer with the possibility to earn up to three stars each.
Divvy. by Divvy, LLC (Free, 8.6 MB): Join the community that allows you to share moments, i.e., photos, as privately or publicly as desired. When images are uploaded, they can be specified for a single person, specific group, everyone who follows you, or anyone that's nearby. The app includes integration with Facebook and Instagram for easy consolidation. You will need to sign up for a free account.
Scorch's Run by The Weinstein Company (Free, 29.5 MB): In this side-scrolling auto-runner, you take the role of Scorch Supernova, a courageous astronaut deemed a planetary hero, to collect blubonium before returning to his spaceship. The game features great 3-D graphics, whacky sounds and actions, multiple stages, simple one touch control, and local high scores.
Universal:
Alpha Squadron by Martian Monkey LLC ($2.99, 77.7 MB): The Elysia are struggling to survive, and they're counting on you to help. As part of the Alpha Squadron, your duty is to defend against aggressing Hadian fighters and take part in offensive missions to recover prisoners of war and take down the Hadian race that will stop at nothing to annihilate you. This action-packed game features an immersive story and characters, various environments, beautiful 3-D graphics, and touch or tilt controls.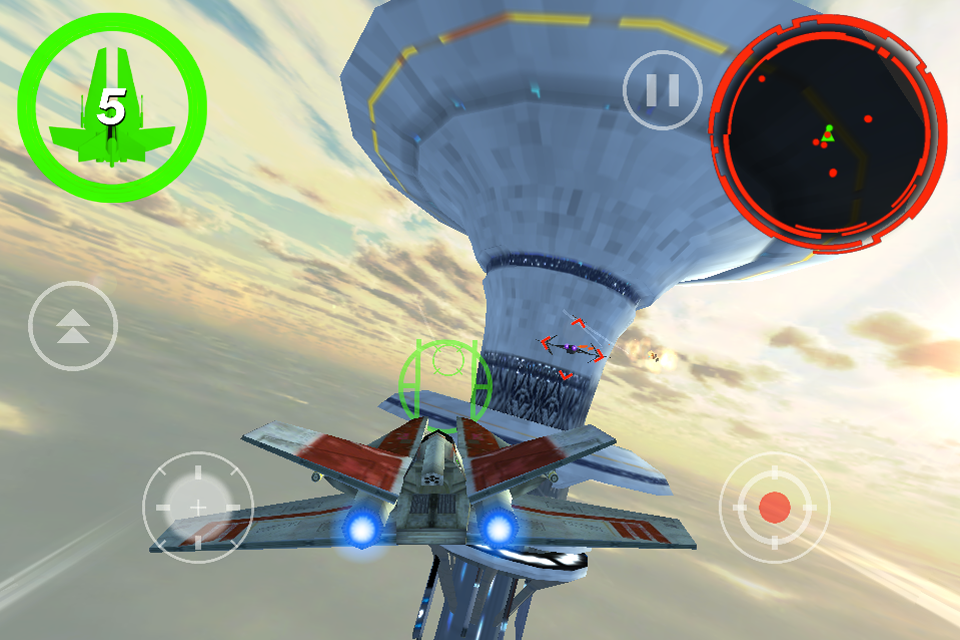 Doodle Club by Chroma Club (Free, 14.8 MB): No matter what your age, this drawing and painting app makes it easy and convenient to create doodles using six tools, including stamps and backgrounds. The brush, crayon, and pencil are available in three different sizes and all kinds of colors, even an automatically changing rainbow palette. In addition, you can have some social fun and provide yourself with a challenge by joining the Doodle Club, a place to share images as well as earn points and rank up by completing a daily drawing challenge.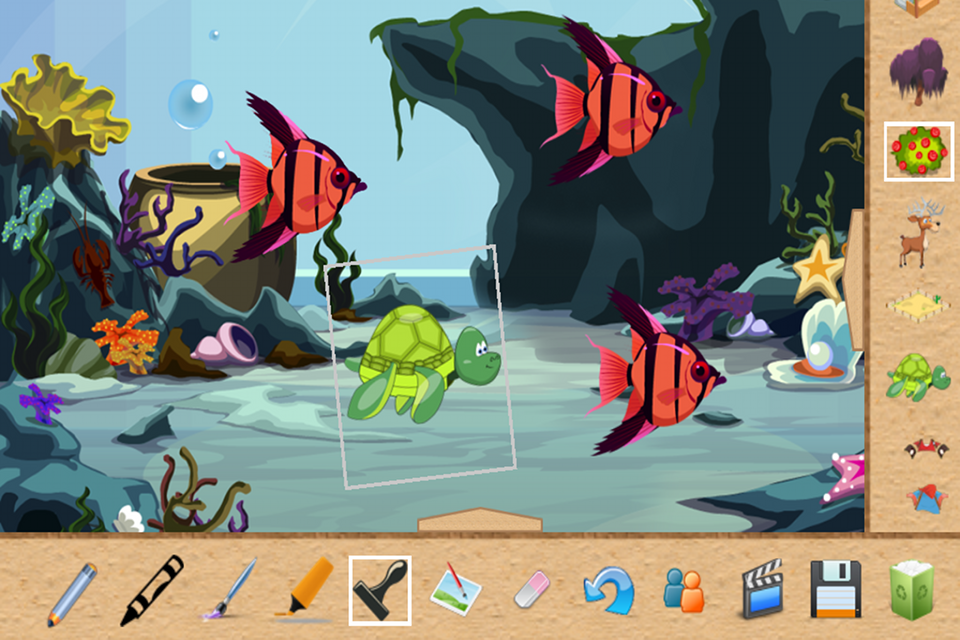 Blackjack 21. by juan carlos lopez diaz (Free, 155.2 MB): Get the authentic experience of playing at a casino Blackjack table. You can play up to five hands at once with an initial betting limit of up to $500 for each hand. The game features both tap and gesture controls, such as swipe down to hit and expand two fingers to split, as well as Game Center integration.