The App Store takes delivery of hundreds of new apps per day. The overwhelming scene makes it possible to easily overlook an exciting game, valuable productivity suite, etc. However, we have a solution. Today's Best Apps tackles this problem by providing you with a handpicked and tested list of apps that are truly worth your consideration each and everyday.
iPhone:
EncephalApp – Stroop Test by Jasmohan Bajaj (Free, 5.4 MB): Originally, the Stroop effect was a psychological experiment to test reaction results when elements of interference are added. Specifically, writing the name of a color in a different color, such as displaying "Green" using a red font. In this case, the test is turned into a game, quizzing you with a handful of examples to compete for the shortest reaction time. The game does allow you to turn the Stroop effect off and be simply quizzed on color.
ShapeWars by Ren wang (Free, 5.4 MB): Survive as long as you can in this well-designed retro-style arcade space shooter, There's both a classic mode, referred to as Infinity, and a defensive-only mode called Dodge. The game does contain a top banner ad within menus.
Centrailia by Diddle Plane, LLC (Free, 38.2 MB): You're going to need to settle down and focus when playing this strategy game. As a train conductor, it's your job to connect the cars and get the train ready for the long haul. Given a list of train cars, construct and execute maneuvering the locomotive to push and pull cars around while properly switching the tracks. The free game includes the first two train yards with the 34 remainder being a $0.99 in-app purchase.
Universal:
One Touch Drawing Plus by Little Genius ($0.99, 8.0 MB): Stimulate your brain for hours, or just a few minutes, in this challenging puzzle game. For each level, you're presented with a shape made from lines. Tap on the circles in the proper order to light up the entire shape without doing the same line twice. The game features 265 puzzles to complete.
Draw Wars by Evil Indie Games ($0.99, 48.5 MB): Take careful charge of your resources as you work to attack the enemy base while defending your own in this exciting real-time strategy game. You'll earn points for destroying enemy forces that can be used on upgrades and equipment items. There are more than 40 battle scenarios dispersed among three different environments to succeed in. Along with completing battles, scoring is done via the traditional 3-star system.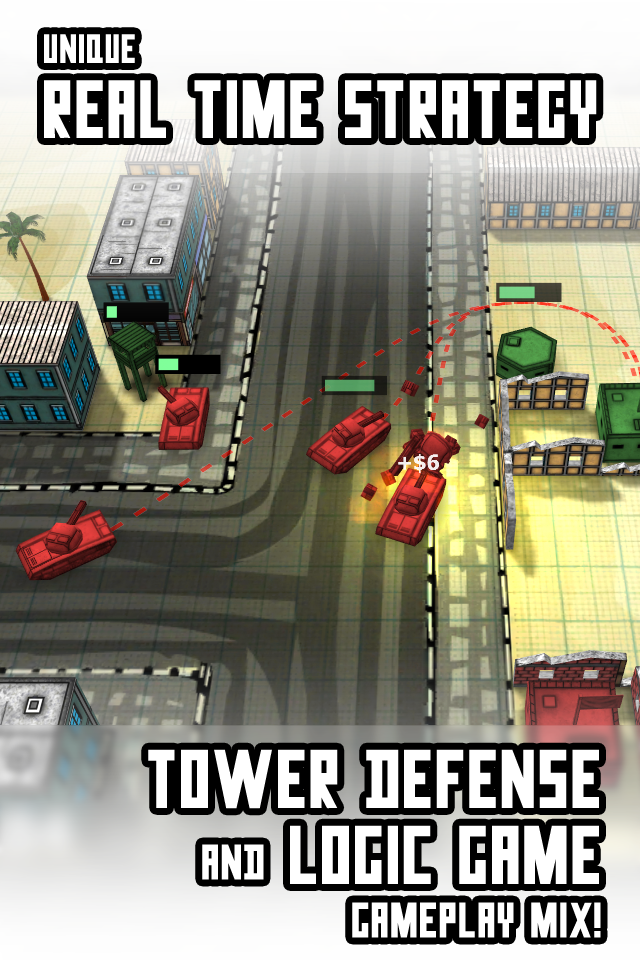 Dots And Box by Jankar Rajpara ($0.99, 7.4 MB): Now you can play the pencil and paper strategy game on the go in glorious color and efficiency. Take on the CPU or challenge a friend in a pass and play match. The game includes two difficulty modes and four grid sizes (three on iPhone and iPod touch).

WebWars by HFCGaming ($0.99, 68.7 MB): The classic Vectrex game arrives for a new generation. Navigate the Hawk King through the web, avoiding and destroying the hazardous asteroids and other obstacles while capturing dangerous creatures. The game features a mixture of 3-D and vector graphics, an in-game high scores board, and limited environment customization.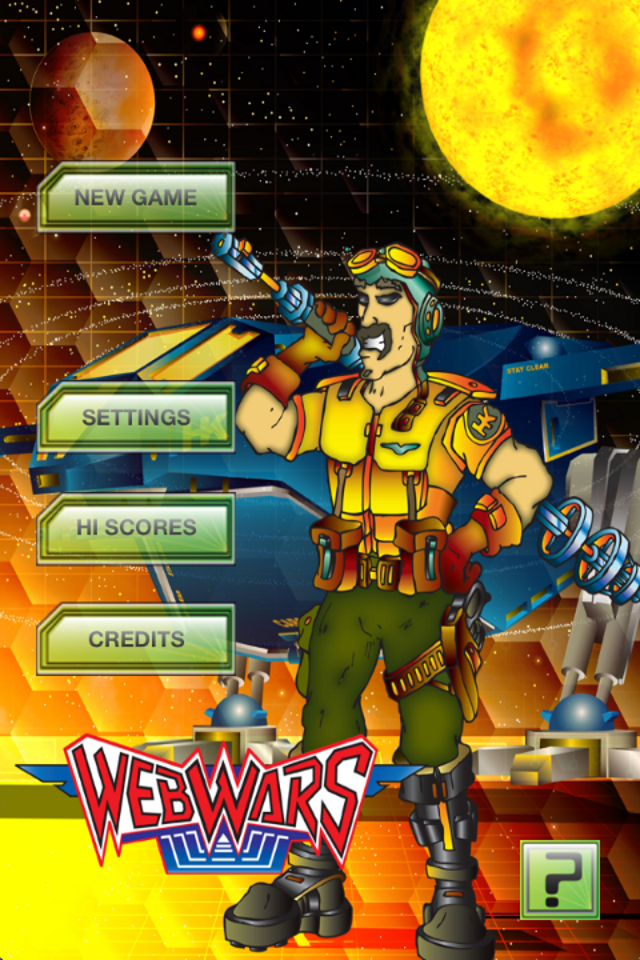 iPad:
Blocks S.M.R by Scott Donagher ($0.99, 34.7 MB): Give your brain a workout using this triple threat puzzle game. In 60 second matches, you'll be tested in either speed, memory, or reaction time by quickly tapping colored sections of a grid. The difficulty slowly progresses with penalties for mistakes. Instead of a simple high score listing, the game features a statistics board for each mode.
Chromaverse by Grab Games (Free, 23.6 MB): Match-3 moves to a new level, the subatomic. Connect as many same colored particles as you can in a single chain, but watch out for the dark matter. As usual, bigger chains are better and you have a limited amount of time. This fast-paced puzzle game has vibrant graphics, six power-ups, and Game Center integration.

Chekked by Apped ($0.99, 4.0 MB): Checkers pairs with Chess to make up one interesting strategy board game. In this mashup, you can move diagonally, unless you're a King, and stack your pieces to upgrade the amount of moves. As with both games, the objective is the capture or eliminate all of the opponent's pieces. The game features a single player mode and a variety of avatars.