The App Store takes delivery of hundreds of new apps per day. The overwhelming scene makes it possible to easily overlook an exciting game, valuable productivity suite, etc. However, we have a solution. Today's Best Apps tackles this problem by providing you with a handpicked and tested list of apps that are truly worth your consideration each and everyday.
Universal:
Light Creations by Joachim Wolffram ($0.89, 5.8 MB): This entertainment app crosses the boundary into the realm of artistic tools as it provides a simple canvas to create explosively colorful light sculptures. First, use your finger to draw a line that is the basis of the pattern, then hum, sing, or play music to accelerate the animation into a psychedelic collage of weaving and echoing rainbow colored lines. The app includes a built-in screen capture button and three pattern types: galaxy, centered lines, and warped lines.

Doggie Blues 3D by Kununguaq Iversen (Free, 29.6 MB): Inspired by Super Mario 64, this puzzle platformer puts you in control of Doggie, a blue colored canine that's striving to become the best sheep herder, err, carrier, he can be. In each scenario, i.e., level, you'll need to make your way to the sheep, then deliver it to the location marked with a wooden post sign. The game features four episodes, 36 levels, various physics-based mechanics, and retro 3-D graphics.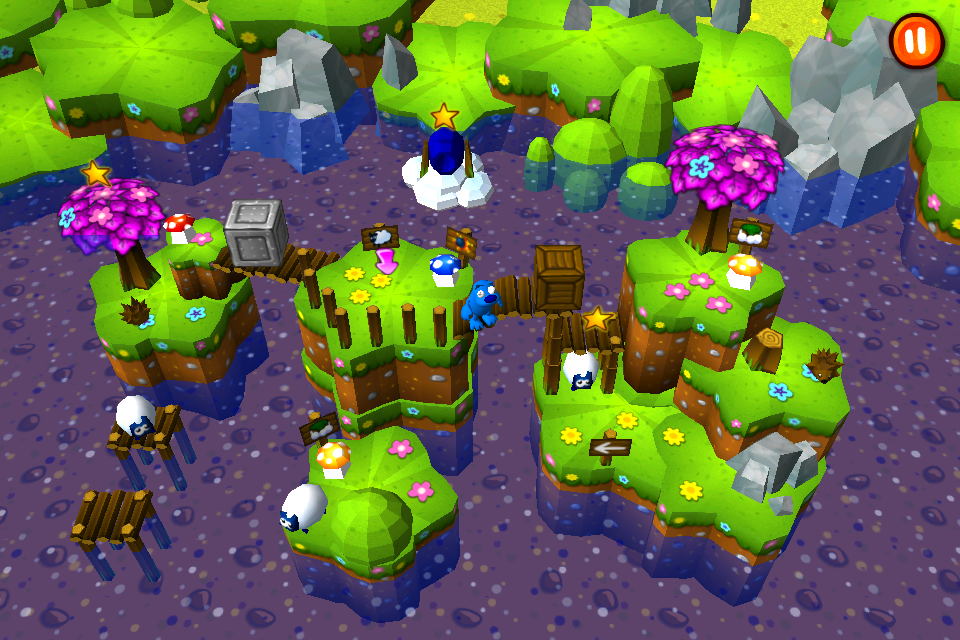 XnSketch by pierre gougelet ($0.99, 5.7 MB): Using this simple photo effects app, you can quickly turn any moment into an artistic masterpiece. The app includes 20 sketch-style effects, plus adjustment controls for effect intensity and opacity as well as photo brightness, contrast, and saturation. Rendered images can be saved to the iOS camera roll, sent via email as an image or PDF, or shared through the popular social networks.

NutsBox by Christophe vichery ($1.99, 9.3 MB): Appearing as an old-fashioned with some modern characteristics, this nightstand app is an alarm clock, music player, radio, and white noise machine. There are several streaming radio stations to choose from as well as numerous ambient sounds, plus your iPod library content, of course. In addition the earlier mentioned primary functions, you can also change the LED color, set a sleep timer to automatically turn off the music, and turn down the app lighting while leaving the clock visible. Despite being a paid app, there is an ad banner at the bottom, which doesn't obstruct functionality.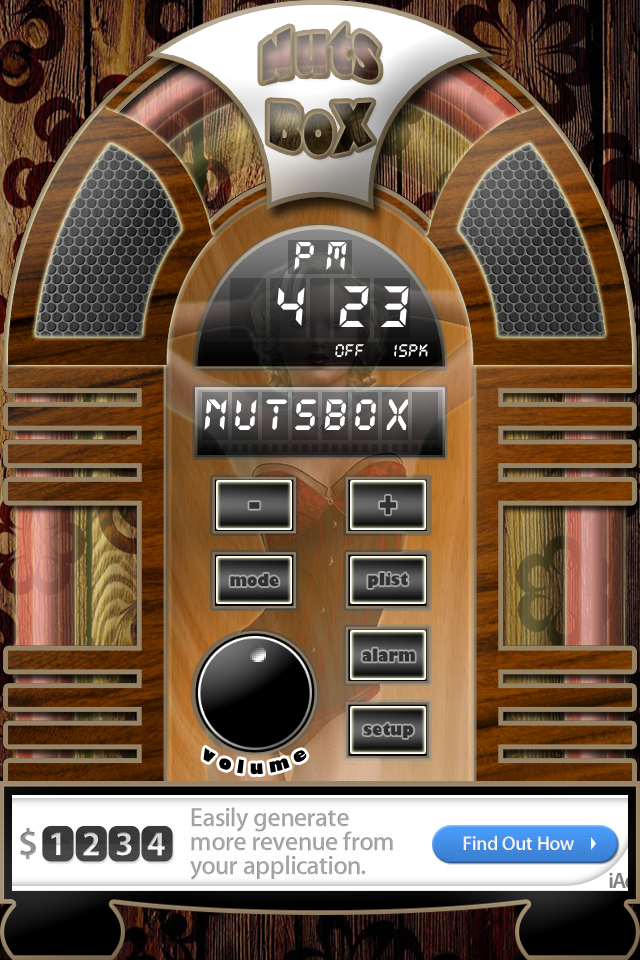 Oh No Fractions! – Curious Hat Lab by Curious Hat (Free, 2.2 MB): This simple math app is a great tool to help kids learn and practice fractions. In an endless quiz fashion, the user needs to swipe left or right on the center column to select whether the fraction displayed on the left is greater or less than the one on the right. Once chosen, tap "i'm sure" to submit your answer and discover if it's correct. No matter which, there's an option to "Prove it!" that shows the fractions in an easy to understand visual way using side-by-side separated vertical bars. To increase the difficulty, the denominator restriction can be pushed all the way up to 99.
Unblock Totem by ZHANG HUIMEI (Free, 13.0 MB): Mix in a little brain exercise with this block sliding game. Casually solve each of the 45 puzzles by properly maneuvering both the yellow and red blocks so that the red one can be slid into the exit. The game also features a star rating system that's based on the number of moves you take and tranquil music.
iPad:
KIDS DISCOVER GALAXIES by KIDS DISCOVER (Free, 382.3 MB): Allow your kids to enjoyable absorb some new knowledge in this easy to follow edutainment app. Through words, photos, diagrams, 3-D models, 3-D animations, and even mini-games and quizzes, children will learn the basics of astronomy from the kinds of galaxies and other celestial facts to the mechanics of telescopes and other means of research.