The App Store takes delivery of hundreds of new apps per day. The overwhelming scene makes it possible to easily overlook an exciting game, valuable productivity suite, etc. However, we have a solution. Today's Best Apps tackles this problem by providing you with a handpicked and tested list of apps that are truly worth your consideration each and everyday.
We'd like to remind you that installation of an app requires about twice the amount of space as the listed size, which is especially important to consider for games such as Runaway.
Universal:
Nimble Quest by NimbleBit LLC (Free, 31.2 MB): The creators of Sky Burger, Tiny Tower, and Pocket Planes have delivered a unique RPG that uses the simple and addictive play concept of the classic arcade game Snake. Instead of directing a pixel serpent to munch blocks to grow, you guide a team of heroes throughout the area to destroy enemies to expand the group. Each character has different skills, plus there are great bonuses to collect. The game features pixelated graphics, retro arcade sounds and music, power-ups, Game Center integration, as well as plenty of characters and level layouts.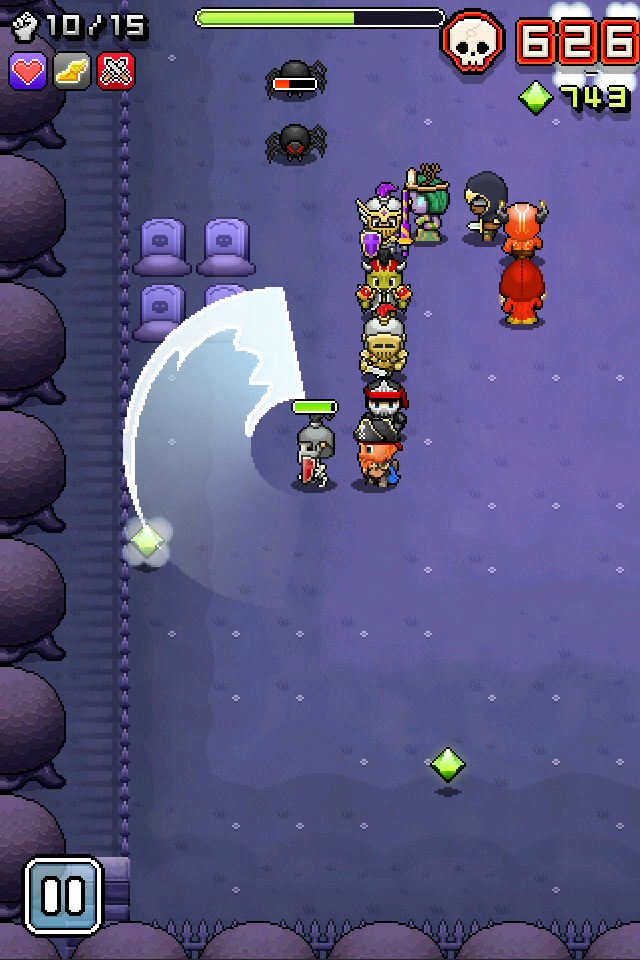 Runaway: A Twist of Fate – Part 1 by Bulkypix ($4.99, 1.4 GB): In this beginning of the end of the point-and-click adventure series, players finally get to take the roles of both Gina and Brian through what could be the most mysterious and captivating events yet. Like earlier installments, you'll need to closely investigate areas, question those involved, and otherwise put the pieces together to progress the story. The game features movie quality animated graphics, player constructed conversations, hidden object and puzzle gameplay elements, as well as Game Center integration.
Ms. Splosion Man by Microsoft Corporation ($2.99, 466.2 MB): The hit quirky action-platformer has finally made it to iOS. In this feminized sequel, you play as the giddy girl Sarah who's great sploding talent is essential to make it through the Big Science lab. Of course, she doesn't seem to mind the massive creatures, many environmental hazards, and other supposedly problematic things going on while giggly jogging along the platforms, soaring down zip lines, and sploding off walls. The game features vibrantly beautiful 3-D graphics, some mature humor, 50 levels spanning three locations, 1,500 optional challenges, and Game Center integration.

Tiny Troopers 2: Special Ops by Chillingo Ltd ($0.99, 58.3 MB): Fall in for the bigger and badder experience of miniaturized strategy. The battle isn't over, at least not yet, and it's time to call in the special forces to help annihilate the undead in across three areas. Not only can you equip the tiny army with great weapons, armor, and vehicles, there are even more uniforms and customization choices for that special touch and personalization. Of course, victory isn't without spoils, i.e., bragging rights via Game Center accomplishments.
Quantum Legacy HD Turbo by Miles Godspeed ($0.99, 190.1 MB): If you're into action-packed space fighters, then this turbo-ized version of Quantum Legacy is worth jumping into. Fire up the thrusters, load the torpedo bays, and start taking out enemy vessels. Your first ship is sufficient for the task, but you will need to utilize something more powerful. However, that opportunity won't be available unless you prove to be a worthy pilot. The game features quality 3-D graphics, four upgradeable ships, 20 missions through the narrated story, tilt and touch controls, as well as Game Center leaderboards and achievements.
Knight Storm by 505 Games (Free, 480.1 MB): Prove yourself as a noble knight in this epic medieval RPG. As the heir to the kingdom, you must defend the land and people along with taking part in jousting matches to maintain an image of strength and leadership. Of course, many will contest your skills, including those of great power, but you can triumph. Complete quests, expand the kingdom, and defeat lesser knights to gain experience and resources for better armor and weapons. For the most part, the adventure will be performed in the single player campaign against AI-controlled characters, although, it will eventually be desirable to battle cunning human opponents in real-time online matches and more difficult activities. Succeed and be rewarded. The game features many upgradeable elements, great 3-D graphics, light humor, single finger battle system, and Game Center integration.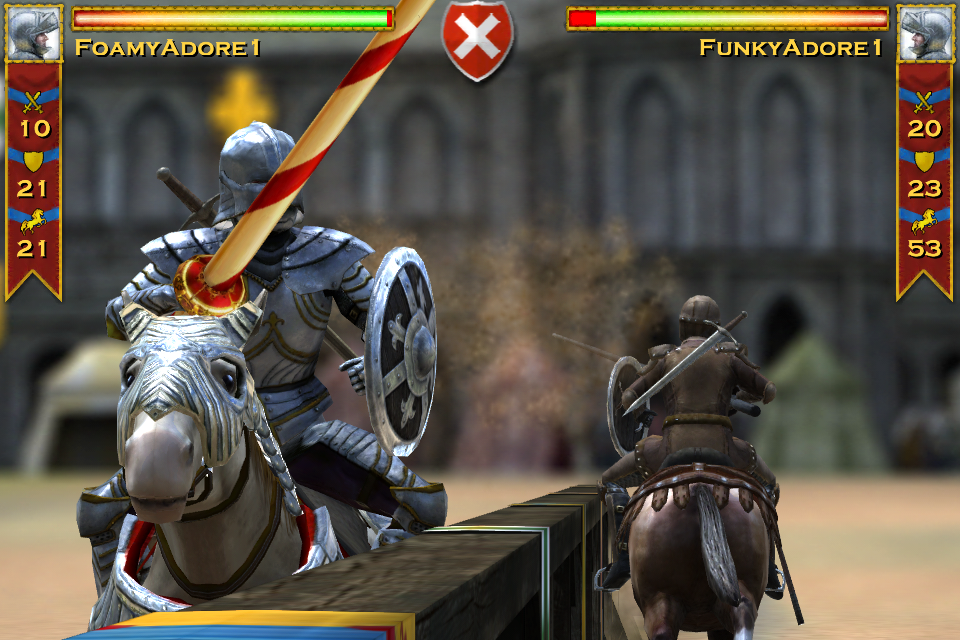 Fantasy Quest™ by GAMEVIL Inc. (Free, 48.0 MB): Construct a thriving kingdom and destroy those of your opponents in this turn-based strategy RPG. The game features hand-drawn graphics, 14 upgradeable heroes, Game Center achievements, as well as real-time online player versus player and tournament-based battle scenarios.