The App Store takes delivery of hundreds of new apps per day. The overwhelming scene makes it possible to easily overlook an exciting game, valuable productivity suite, etc. However, we have a solution. Today's Best Apps tackles this problem by providing you with a handpicked and tested list of apps that are truly worth your consideration each and everyday.
Remember: Even though in-app purchases typically require your iTunes Store password for processing, you can further prevent them and other unauthorized actions by enabling local restrictions using the passcode locked iOS parental controls.
Universal:
Haunting Melissa by Hooked Digital Media, LLC (Free, 327.8 MB): Neal Edelstein, producer of films such as Mulholland Drive and The Ring, creates a thrilling new experience of movie watching by releasing his latest full length film in a TV series manner. The paranormal horror story told through a found footage perspective has been separated into the standard movie chapters, although, there's one huge difference. Rather than being able to watch the chapters seamlessly, the audience is forced to wait an unspecified amount of time before the next segment becomes available. This approach is definitely more captivating and nail-biting than watching a TV show because episodes are complete mini-stories, which do involve continuation and involvement with one another, but chapters require the remainder to make sense. The app has place markers for all 11 chapters and offers Chapter 1 for free in SD quality. Upgrades to HD, season-style passes, and more are available via in-app purchase. Push notifications will be utilized to alert audience members of the availability of subsequent chapters.
For a limited time, Chapter 2 can be unlocked for free if you promote Haunting Melissa through Facebook using the in-app sharing tool.
Jacob Jones and the Bigfoot Mystery : Episode 1 by Lucid Games ($2.99, 387.6 MB): Get caught up in an unbelievable mystery adventure depicted through an animated family film-style story. Even on their way to camp, Jacob's family runs into plenty of problems that the young boy helps solve. Although, the few things that happen on the road, including a brief Bigfoot sighting, are nothing compared to what's in store later on for the wilderness wanderer. As exciting as the journey is to watch, it's even more fun to get involved. When Jacob faces a puzzling issue, you will be in charge of assisting him to overcome it. The game features Unreal Engine-powered 3-D graphics, manually forwarded captions, numerous mini-games with associated Game Center achievements, many interesting characters, and single finger control.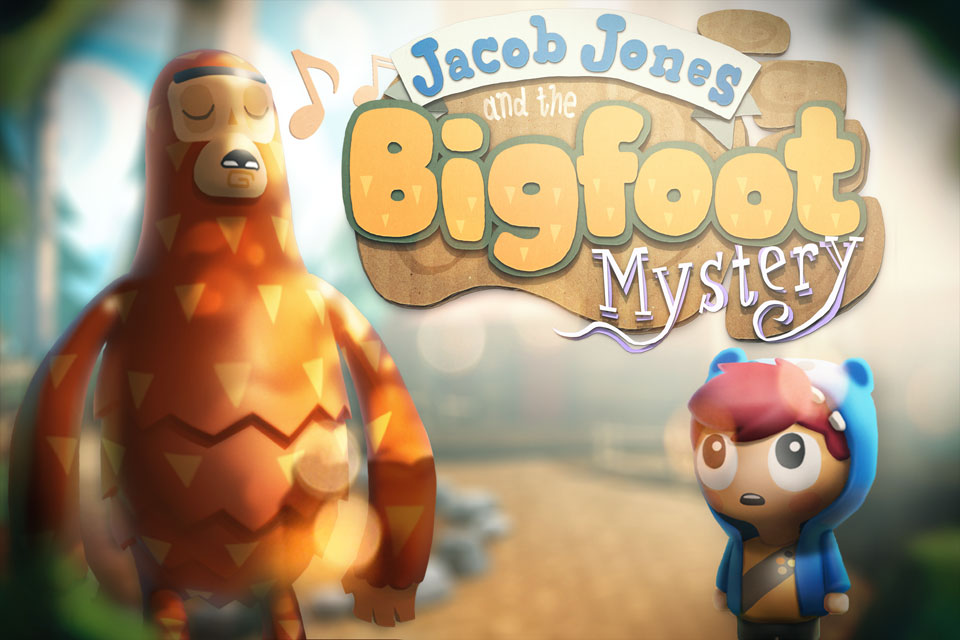 Bombcats by Chillingo Ltd (Free, 111.8 MB): In this quirky and adorable physics-based puzzler, young felines are saved by blowing them up. Yes, it's strange, although, there's no blood or gore. Anyway, after being whisked to a strange world where cats explode, you're tasked with launching cats slingshot style to reach the kittens. Once a cat touches a kitten, its fuse is lit. Next, hope for a chain reaction that causes the kitten to burst into sparkly happiness as well. Of course, the rescues will be easy at first, however, larger levels and more obstacles will certainly prove challenging. The game features colorful 2-D graphics, seven different bombcats to utilize and enjoy, 190 levels, cute cat accessories, as well as Game Center leaderboards and achievements.
Manuganu by ALPER SARIKAYA ($0.99, 63.3 MB): This side-scrolling automatic running platformer is something of an homage to both genres as it incorporates nearly every popular element and play mechanic from past and present. It's unclear why the tribal boy Manuganu is on the run, but we do know that he needs help surviving. Thankfully, the young man has the skills to leap over chasms, climb ledges, zigzag up or down walls, slide across the ground and ropes, smash objects, bounce off mushrooms, as well as know when to stop before being struck by a trap consisting of a giant swinging log and more. Of course, the adorable character lacks a little direction, which is where you come in. Command the boy using virtual button controls as he progresses through dangerous multi-level environments to stay alive, plus collect some valuable coins along the way. The game features beautiful 3-D graphics, 30 levels with three objectives each, and Game Center achievements.
Gravity Guy 2 by Miniclip.com ($0.99, 33.4 MB): Gravity Guy is back and ready to power through another fast-paced endless running adventure. Instead of a fully armored gravity changing suit this time, our athletic character sports some more casual outfits equipped with a booster. Although, other characters and crazy versions of GG are available to unlock. In related news, the gravity manipulation has also changed. Instead of alternating the entire environment, control is limited to raising platforms to clear areas. Obviously, not every structure is level, therefore, accurate timing remains critical. As usual, collect coins to unlock enhanced items and strive to accomplish all of the objectives. The game features 2-D graphics, dual-thumb controls, power-ups and the aforementioned unlockable characters, plus Game Center leaderboards and achievements.

Can Knockdown 3 by Infinite Dreams Inc. ($0.99, 69.0 MB): The time has come once again to knock down those cans. The third installment of the carnival-type game brings the action-packed challenge to hardhat wearing hardworking employees of the industrial zone. Taking a well deserved break, you loosen up those fingers, grab a baseball, and start pitching at those used up aluminum cans. If you're good enough, it will only take a single ball, or maybe two, to knock down the entire stack. The game features realistic 3-D graphics and physics, five locations, 100 levels, star rating system, as well as Game Center leaderboards and achievements.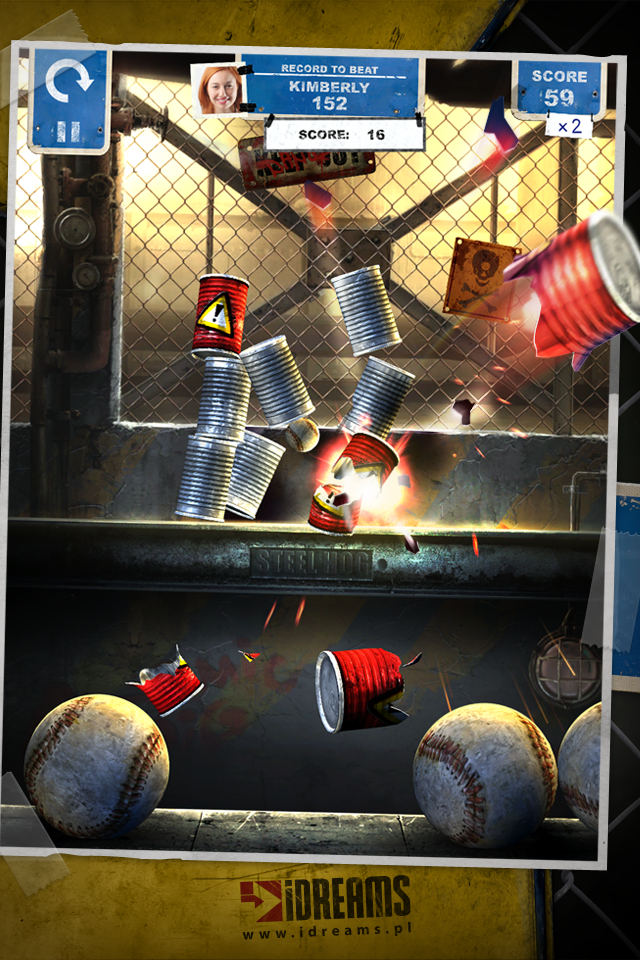 iPad:
Frozen Synapse by Mode 7 ($6.99, 337.8 MB): Prove your planning skills in this unique turn-based strategy tactical assault game. As the commander of an elite strike team, your mission is to neutralize all enemy soldiers while attempting to complete the primary objective. Similar to an RTS, execution involves carefully directing your team members based on the opponent's moves. However, planning must be performed in steps, or turns, and only by utilizing information on previous moves. Once both sides submit their next step plan, the computer automatically simulates the action based on the players' instructions. The game features top-down x-ray-style 3-D graphics, randomly generated maps, 55-mission single player campaign, five multiplayer match types, multiple unit types, six unit orders, as well as player ranking and invitation systems. Online play requires registration of a free account.