*** 48 Hour Sale - 50% Off - Buy Soon ***

A+ How To Make Boobs Grow Faster
by Anarie Mape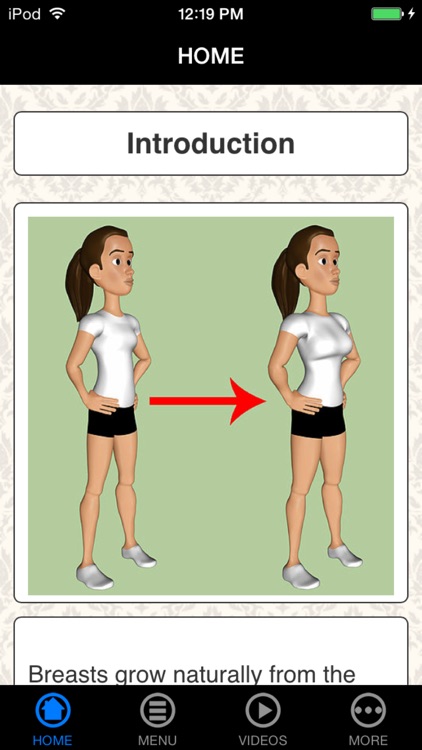 What is it about?
*** 48 Hour Sale - 50% Off - Buy Soon ***
App Store Description
*** 48 Hour Sale - 50% Off - Buy Soon ***

Buy Now Before Price Goes Back Up!

Would you like to know how to make your breasts bigger naturally? Are you disappointed because you were not gifted with a firm and full front? Do you feel insecure towards other women who can charm men with their voluptuous bosoms? This app will help you fix that problem. Here are the Tips and Techniques for better boobs.

Featuring:

[+] WEIGHT GAIN

[+] EXERCISE

[+] ALTERNATIVE APPROACHES

[+] THINGS YOU'LL NEED

[+] HOW TO INCREASE BREAST SIZE

[+] DIET & EXERCISE

[+] COSMETIC SOLUTIONS

[+] BREAST ENHANCEMENT PRODUCTS

[+] SURGICAL ENHANCEMENT

[+] TIPS AND GENERAL INFO.

[+] UCC Video Tutorials

[+] In- App Notepad

[+] In- App Photo Sharing

[+] Goal Tracker

.....And much much more!



Well, What Are You Waiting For? Download and Learn How To Your Boobs Faster!

Get it Now Before Promotion Ends!