Find a unique place to stay anywhere in the world.
Airbnb
by Airbnb, Inc.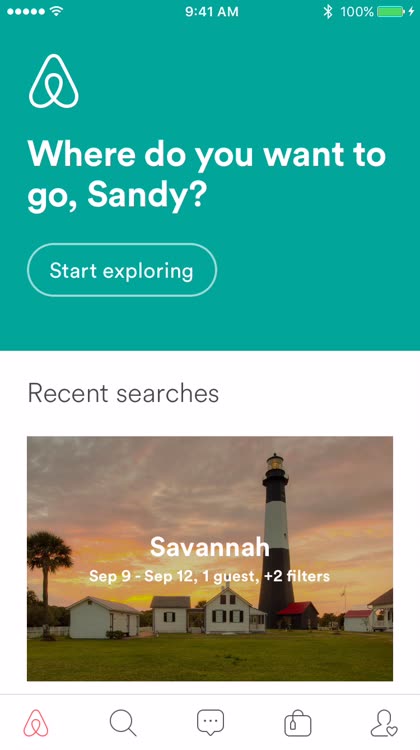 FREE

in the App Store
Airbnb offers listings for properties, vacation homes, and apartments in cities around the world. The app covers both short-term and long-term rental options, messaging with the owner, and a wish list with sharing ability.
Explore destinations. The main screen provides a nice display of your recent searches, weekend getaways nearby, featured and popular destinations, and handy guide books for major cities.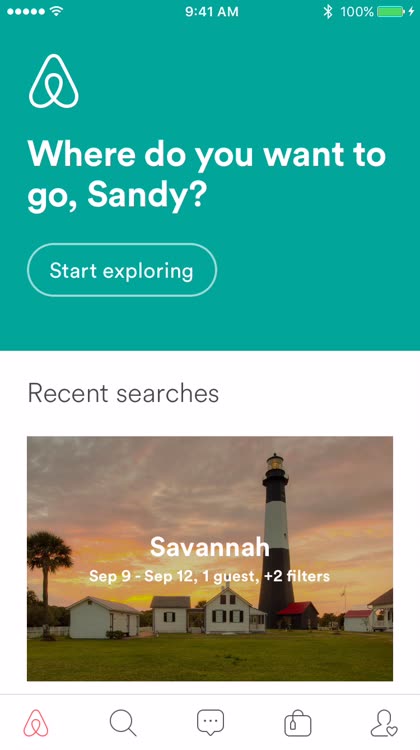 View all the details. Once you select a place that interests you, all of the details you need are conveniently displayed. Review the description, amenities, location, rules and policies, and similar listings. You can also contact the host directly within the app.
What is it about?
Airbnb is a terrific app for finding that unique rental spot. Check out details, prices, photos, and reviews for places that interest you and then connect with the host for a personalized experience. Add your preferences, mark your favorites, and view locations on the map. The app also includes handy guidebooks for locations worldwide.
For those who...
Are interested in vacation rentals
Would like to connect with hosts of properties beforehand
Not for those who...
Prefer your current hotel finder method
Do not want to stay in a vacation rental
Why we love it
Airbnb can help you find and reserve your rental quickly and easily. Search, filter, and plan out your itinerary all in one spot.
App Store Description
Unforgettable travel experiences start with Airbnb. Find travel adventures and new places to go faraway or near to you, and access vacation home rentals, new experiences, and places to visit all around the world. Book everything for your trip, or start earning money as a host.

BOOK TRAVEL EXPERIENCES
Go on local experiences led by native experts, whether it's for multiple days or just an afternoon. Explore Seoul's underground music scene, hunt for truffles in a Tuscan forest, or give back to the community with a social impact experience.

BOOK VACATION HOMES
Choose from over 4 million vacation home rentals across 191+ countries. Search by price, neighborhood, amenities, and more.

POPULAR DESTINATIONS
Experience the beautiful sights & find local guides for the perfect vacation:
• Rio – Explore the birth place of Samba or Hand Glide over the sights
• Paris – Find your fill in some of the best culinary tours and museums
• Barcelona – Discover the cities beauty with guided walking tours

For travelers:
• Book vacation home rentals and travel experiences for your next solo journey, family vacation, or business trip
• Search for last minute travel accommodations or long term rentals
• Save your favorite rental homes, experiences, and places—and invite friends and family to plan the trip with you
• Add experiences and events to your itinerary
• Message your host and get directions to your home

For hosts:
• Share your extra space or lead experiences that showcase what makes your city great
• Update your listing and calendar availability
• Share what's special about your neighborhood with a host guidebook
• Message guests and manage their reservations