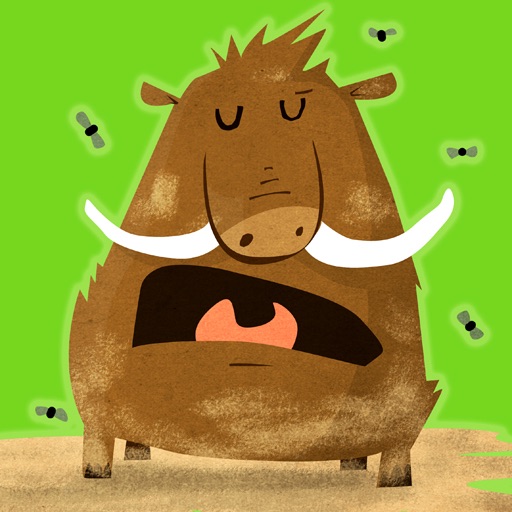 NOTE: To open book "swipe" cover screen right-to-left

AlphaBELCH - A Children's Book About Burps
by Stephen White
$0.99

in the App Store
An educational app that teaches your child the alphabet using colorful illustrations of gassy little critters.
What is it about?
NOTE: To open book "swipe" cover screen right-to-left...don't just tap!
For those who...
It's for parents who want to give their young child a head start on their ABCs.
Not for those who...
If you want more than single animal examples for each letter, you're going to need a more robust app.
Why we love it
If your child is just learning their ABCs, download AlphaBELCH today. Its cute and gassy critters will keep your child flipping the pages.
App Store Description
NOTE: To open book "swipe" cover screen right-to-left...don't just tap!

Created by million-selling children's author Stephen White ("Barney & Friends"tm)

"Teach your child the alphabet while they chuckle at the silly sound effects" "AlphaBELCH looks fab" - AppsPlayground.com

"We all do it - so let's laugh about it!" "A great message about manners"- TheGreasyScreen.com

"A fun learning experience that can be enjoyed over and over." - AppAdvice.com

"This app is dead-on funny to kids" - News.Gather.com

"AlphaBELCH will make a lot of noise in the world of children's literature"- AOL News

Kids love animals and kids love to laugh at burps and belches. Put them together and you've got AlphaBELCH - an A-to-Z gallery of animals who burp on the land, in the air, and under the sea!

Writing, narration, and sound design by Stephen White, who has entertained millions of children with "Barney & Friends" television episodes, home videos, feature film, and children's books.


Features:
o Funny, full-color illustrations of gassy animals from Aardvarks to Zebras.
o Silly sound effects for every animal on every page.
o Spoken narration to help young readers.
o Large, easy to recognize alphabet letters.
o A wholesome parent-pleasing lesson in good manners, reinforced with fun.
o Compatible with iPhone, iPod Touch, and iPad.

Visit the website at: www.AlphaBelch.com