*** 48 Hour Sale - 50% Off - Buy Soon ***
Avoid Mistakes Of Brightening Your Skin Tone - Easy Way To Lighten Skin Color Guides & Tips For Beginners
by june aseo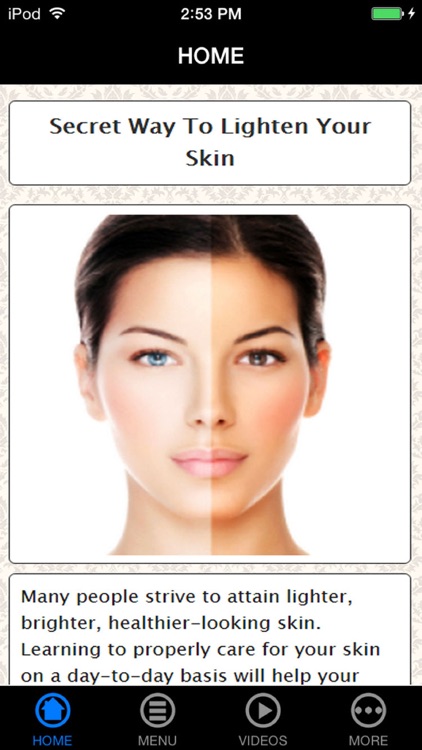 What is it about?
*** 48 Hour Sale - 50% Off - Buy Soon ***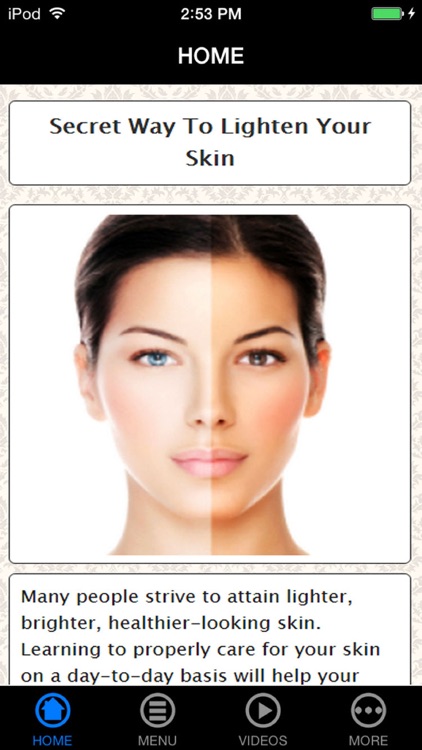 App Store Description
*** 48 Hour Sale - 50% Off - Buy Soon ***

Buy Now Before Price Goes Back Up!

The desire to look beautiful always hovers around our mind-scape. Everyone craves to flaunt a lighter skin, which not only makes him or her look attractive, but also boosts his or her confidence levels. Mostly due to excess exposure to sunlight, pollution and other factors darkens your skin. Human skin tone varies from region to region. It ranges from black to colorless and the fact is that everyone wants to whiten their membrane. This APP is going to help you to brighten your skin color tone. Let's get Started!

Featuring,

[+] LET'S CARE YOUR SKIN DAILY

[+] USING PROVEN PRODUCTS & TREATMENTS

[+] USING HOME REMEDIES

[+] EXPERT'S TIPS & WARNINGS

[+] GET YOUR ROSY WHITE SKIN

[+] NATURALLY WHITEN SKIN

[+] CHANGING YOUR HABITS FOR BRIGHTER SKIN

[+] KNOWING WHAT TO AVOID

[+] GIVE YOURSELF A FOOD FACIAL

[+] DO & DON'T MAKE A MISTAKES

[+] UCC Video Tutorials.

[+] In-App Notepad.

[+] In-App Picture Share.

[+] In-App Goal Tracker.

[+] In-App BMI Calculator,

.......Much Much More!

Well, What Are You Waiting For? Download and Learn "How To Make Your Skin Brighter "

Get it Now Before Promotion Ends!