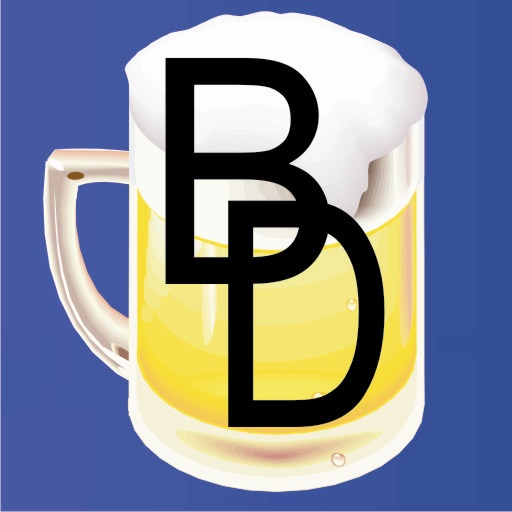 BeerDate Codes is an Iphone Application that can tell you how fresh your beer is

BeerDate Codes
by BeerMan
What is it about?
BeerDate Codes is an Iphone Application that can tell you how fresh your beer is.
App Store Description
BeerDate Codes is an Iphone Application that can tell you how fresh your beer is.

This Application is designed for consumers, retailers, distributors, and brewery personnel. It provides an easy way to decode the code on bottles and cans of beer. This application covers 98+ percent of the beers in the United States market. This includes domestics such as Miller, Coors, and Anheuser Busch products, crafts such as Samuel Adams, Sierra Nevada, New Belgium, and Anchor Steam, and imports such as Corona and Heineken.

You can see brands listed and indexed by name and supplier as well as sorted by calories, styles, and types. Click on any brand and see information about that brand as well as a page showing how to decode the dates on the product. The beers, which have more complicated coding methods, include a calculator in which you rotate dials on your iPhone and have your iPhone interpret the code for you. Some of these codes are impossible to decode without a key. This application provides that key.

Beers either use a "Production Date" or a "Pull Date". This application interprets the "Production Date" and then adds the shelf life, if known, to tell you when the product should be consumed by. Some breweries call their "Production Date" a "Born on Date". They are exactly the same thing. "Production Dates/Born on Dates" are informative, but the more important questions is, "when do they die"? Some breweries provide a "Pull Date" so the application only interprets what that date is. Some breweries use a "Julian Calendar" date. This application also converts that into a standard date. If the shelf life is unknown or not disclosed by the brewery, I use 120 days for crafts and domestics and 1 year for imports. This is not always correct, but it will give a general idea of the pull date.

As Jim Koch, the Boston Beer founder, has said, "No store is going to always have nothing but fresh beer," he says. "The last line of defense is consumers." Jim Koch has actually purchased this App and says about it, "

"I just downloaded your Beer Date app. Very cool and long overdue! And your app worked on my ipad. Thanks for helping consumers get fresh beer!"

Jim Koch


This application gives you the tool for that last line of defense. As you will see when you take this application into a store, beer will often be beyond the breweries recommended shelf life. Most of the time, if the beer is not to far beyond the "Pull Date", you won't notice too much of a taste loss, but if the beer is well beyond its "Pull Date" you will want to steer clear.

Please e-mail me ([email protected]) information about any of the beers in the application if you have better information on how to read their code dates. I will not reveal my sources. Please keep in mind that breweries occasionally change the way they date code their beer so the information may no longer be accurate. While I have tried to verify the accuracy of the information in BeerDate Codes there will also be inaccuracies. Please bring them to my attention so I can correct it at the next update.

I also have included for those in the industry, seven short cut beers that start with the letter "Z". These short cuts allow you to go directly to different Brewery's coding to get the expiration date without finding the exact brand.

Please go to http://beertools.wordpress.com for a disclaimer.
Disclaimer:
AppAdvice does not own this application and only provides images and links contained in the iTunes Search API, to help our users find the best apps to download. If you are the developer of this app and would like your information removed, please send a request to
[email protected]
and your information will be removed.