*** 48 Hour Sale - 50% Off - Buy Soon ***
Best Way to Stop Drinking Alcohol Now
by Anarie Mape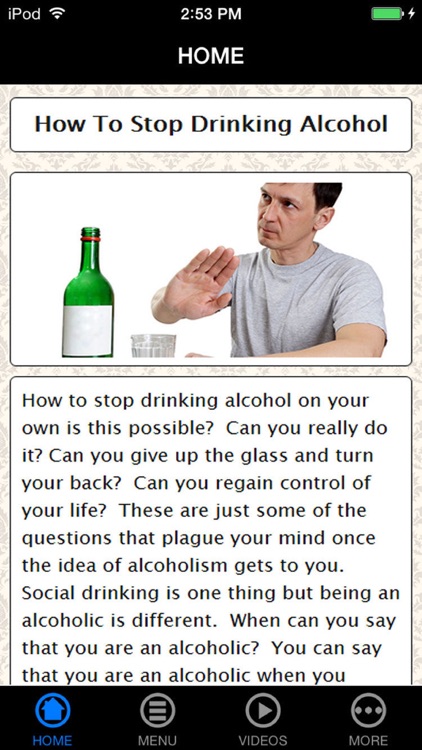 What is it about?
*** 48 Hour Sale - 50% Off - Buy Soon ***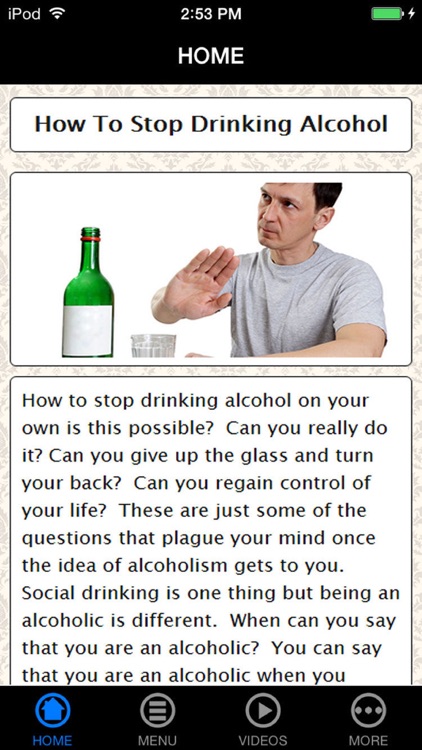 App Store Description
*** 48 Hour Sale - 50% Off - Buy Soon ***

Buy Now Before Price Goes Back Up!

There is a lot of difference between a person who desires to be knowledgeable about how to quit drinking alcohol and the human being that put into performance what he has understood. The former person only wishes to find out without having the corresponding longing to quit drinking alcohol.

Featuring,

[+] Commit To Stop Drinking

[+] Set Goals and Prepare for Change

[+] Get Sober Safely

[+] Find New Meaning In Life

[+] Plan For Triggers and Cravings

[+] Get support Alcohol Treatment & Recovery

[+] Getting Started on Treatment

[+] Home Remedies To Quit Drinking

[+] Tips On Cutting Down Alcohol

[+] Benefits Of Quitting Drinking

[+] UCC Video Tutorials.

[+] In-App Notepad.

[+] In-App Picture Share.

[+] In-App Goal Tracker.

.......Much Much More!

Well, What Are You Waiting For? Download and Learn How To Stop Drinking Alcohol Today!

Get it Now Before Promotion Ends!