RECENT 5* REVIEWS:
buddhify - modern mindfulness for busy lives
by Mindfulness Everywhere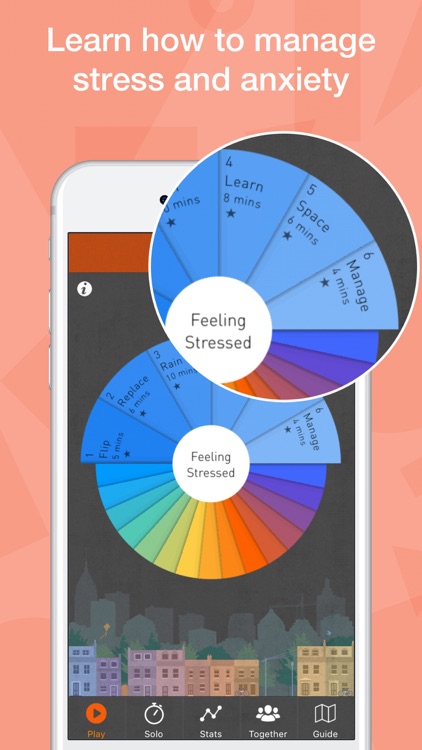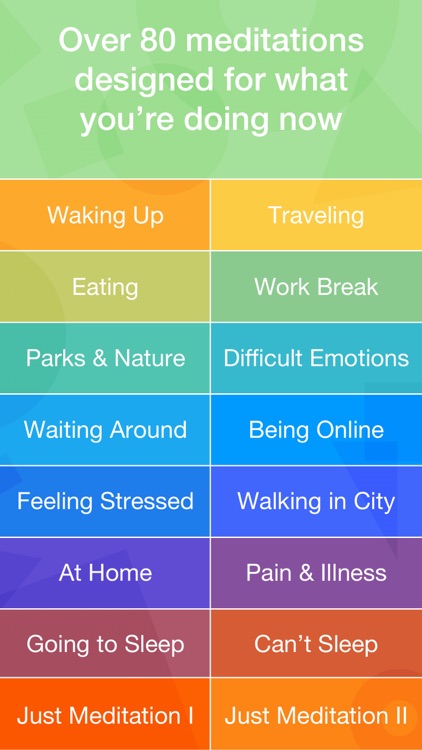 What is it about?
RECENT 5* REVIEWS:
App Store Description
RECENT 5* REVIEWS:

This app is incredible. I've been trying to get into meditation for a while now and I've found other apps or videos I've tried have been repetitive or not very good. The meditations on here are so easy to follow and the app is very user friendly. I'm always sceptical about spending money on apps but this one is so worth it. ******

I have used many meditation apps but like this one best because it offers a variety of guided meditations to use in different situations or for different purposes. They vary in the amount of time required so the app is very flexible. I also like the stats which encourage you to practice regularly. Plus I can add meditation that I do outside of the app and track that too. I highly recommend whether you are a beginner or an experienced meditator. *****

-------------------------------

buddhify is the mindfulness app for your modern life.

Practical, playful and beautifully-designed, buddhify increases your wellbeing by teaching you mindfulness-based meditation on the go.

With over 11 hours of custom meditations for 15 different parts of your day including traveling, being online, taking a work break and going to sleep, buddhify gives you a simple but effective way to bring more mindfulness and calm to your busy day.

All included in just one simple price. No hidden charges.

Features:

- 80+ custom guided audio meditation tracks
- Tracks are designed for 14 activities such as sleep, work & difficult emotions
- Tracks range from 5 - 30 minutes
- Solo meditation timer
- Integration with HealthKit so you can track your meditation alongside other activities
- Check-in system allows you to measure how you're doing
- Stats showing your usage and progress

With more and more evidence that it can reduce stress and improve wellbeing, there has never been more interest in mindfulness and meditation. However even if you want to try it out, most people don't have that much spare time, think meditation is a bit too hippy or don't know where to start. buddhify solves all this.

So if you ever thought meditation was not for you, this is the app that will change your mind. And all for one single simple price.