Featured by Apple in New&Noteworthy
CaTax - Salary Tax Calculator
by RedSky Apps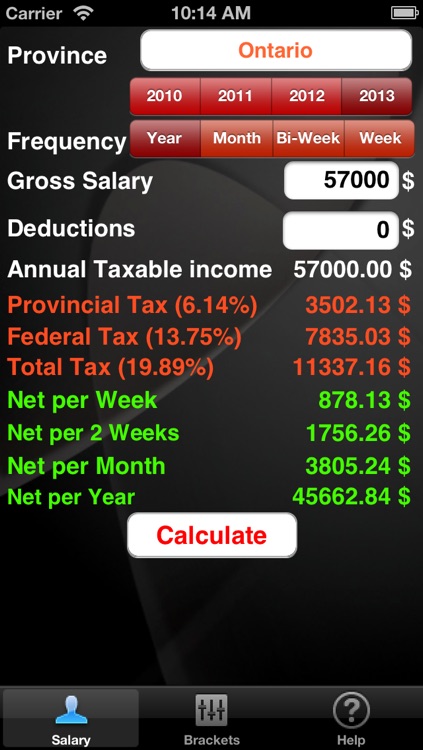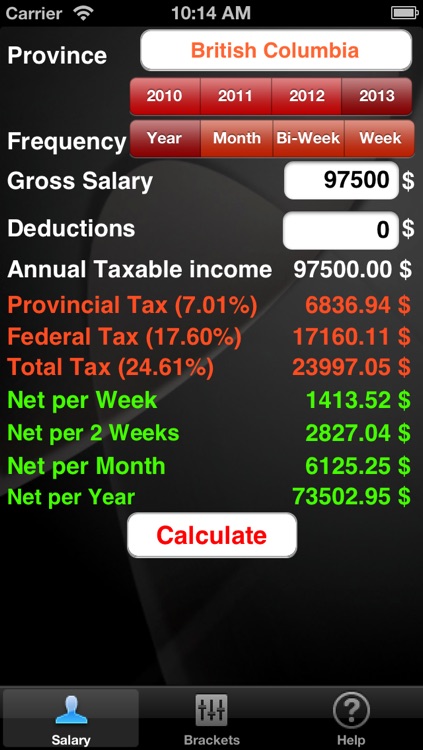 What is it about?
Featured by Apple in New&Noteworthy
App Store Description
Featured by Apple in New&Noteworthy
Finance (June 10)
Featured by Apple in What's Hot Finance (July 10)

This application computes the net salary from your gross income for any Canadian Province or Territory.
It gives the average applicable provincial and federal tax rate applicable to your gross income minus deductions.
The net salary is computed for a week, month and year frequency.
This application also shows the applicable federal and provincial wage brackets and the corresponding tax rates.

2010, 2011, 2012 and 2013 tax rates, unique Keypad and last province used is saved.