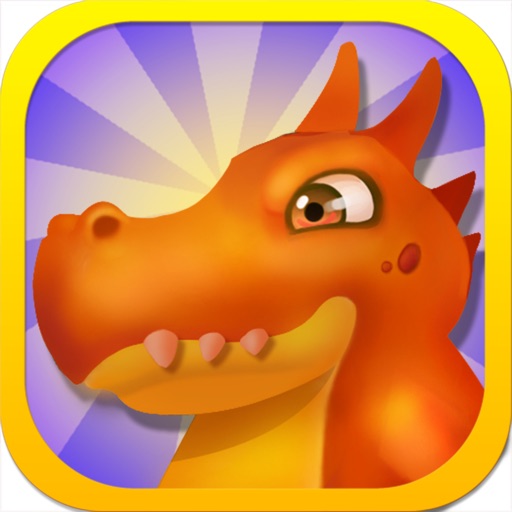 "近日听闻龙族秘宝失窃,寻回过程中"龙珠"分成数块~四处散落,凶手尚未归案,而龙族王子又不知所踪,此案甚是蹊跷!!元芳~你怎么看~"

Crazy Dragon
by BlueRox - 博睿祥科技
What is it about?
"近日听闻龙族秘宝失窃,寻回过程中"龙珠"分成数块~四处散落,凶手尚未归案,而龙族王子又不知所踪,此案甚是蹊跷!!元芳~你怎么看~"
Crazy Dragon is FREE but there are more add-ons
$0.99

Get 1000 Conchs

$0.99

Get full of bubbles

$19.99

Open unlimited bubbles

$0.99

Hide ads

$19.99

Open unlimited shells

$19.99

Open unlimited speed up

$0.99

Get full of shells

$0.99

Get full of speed up

$19.99

Get 50000 Conchs

$4.99

Get 6000 Conchs
App Store Description
"近日听闻龙族秘宝失窃,寻回过程中"龙珠"分成数块~四处散落,凶手尚未归案,而龙族王子又不知所踪,此案甚是蹊跷!!元芳~你怎么看~"
"大人,此事背后一定有一个天大的秘密,以我跟大人多年的断案经验,不难看出,凶手可用泡泡翻墙越谷亦不留下痕迹,可说是龙族里高手中的高手,至于如何办成此事~大人不如试下这款APP,也许能看出些端倪~"
"速速拿来于我一看"

愤怒的小龙是一款全新的横版画线过关益智游戏。
精心设计的关卡,多种跑酷路径,趣味的画线连接,丰富的敌人类型,无数隐藏的秘宝等待你的探索。

*****
龙族秘宝"龙珠"被盗, 主角接到老龙王的派遣踏上了追寻秘宝之旅。在与罪犯的战斗中不慎将龙珠击碎, 龙珠分散到了世界各地, 主角踏上了收集龙珠碎片的道路......,
*****

游戏特点
★画风可爱,界面清新,操作简单。
★玩家只要随意在屏幕上滑动便可画出泡泡形成道路,运用自己的智慧,通过各种关卡。
★点击屏幕任意一点还可以发射炮弹攻击敌人。
★主角有五种能力,还可以升级。
★真实的物理引擎,不一样的画线游戏。
★10种不同类型的怪物、各种场景机关和道具,包括喷发的火山、冰碎的雪地、浮动的云梯等。
★45个关卡,3大独特世界,海底、火岛、北极,快来探索龙之领域吧。
★定期免费更新新关卡、道具体验更多游戏。
★Game Center成就与排行榜,于好友竞赛,向世界证明你是第一名。
★对战模式,敬请期待。


Crazy Dragon is a brand new clearance puzzle game with horizontal drawing lines.

Designed mission, multiple parkour paths, interesting draw a line connection, abundant type of enemy, and countless hidden treasure are waiting for you to explore.
*****
The protagonist was sent by the Dragon King to embark on the road to track down the treasure of stolen "Dragon Ball". The dragon ball was crashed during the battle and dispersed around the world. The protagonist embarked on the road to collect the debris of dragon ball……
*****

Game Features

★ Cute style, fresh interface, simple operation
★ The player only need to randomly slide on screen to draw bubble to form road. Pass all kinds of mission with intelligence.
★ Click on screen point to fire artillery shell and attack the enemy.
★ The protagonist has five capabilities and can also be upgraded.。
★ Real physical engine, different draw a line game
★ 10 different kinds of monsters, various scenes, stratagems and properties, including erupted volcano, ice broken snowfield, floating scaling ladders, etc.
★ 45 missions, 3 unique worlds, seabed, fire island, the North Pole, come to explore the field of Dragon!
★ Free updating the latest missions and properties regularly to experience more games
★Game Center, achievement and ranking, contest with friends, to prove you are the No.1 in the world. Game Center
★ Battle mode, to be continued.
Disclaimer:
AppAdvice does not own this application and only provides images and links contained in the iTunes Search API, to help our users find the best apps to download. If you are the developer of this app and would like your information removed, please send a request to
[email protected]
and your information will be removed.