داستان زیبای خرچنگ دلیر و ماهی خوار پیر برگرفته از داستان های مرزبان نامه

خرچنگ دلير، ماهی خوار پیر
by Mehdi Taheri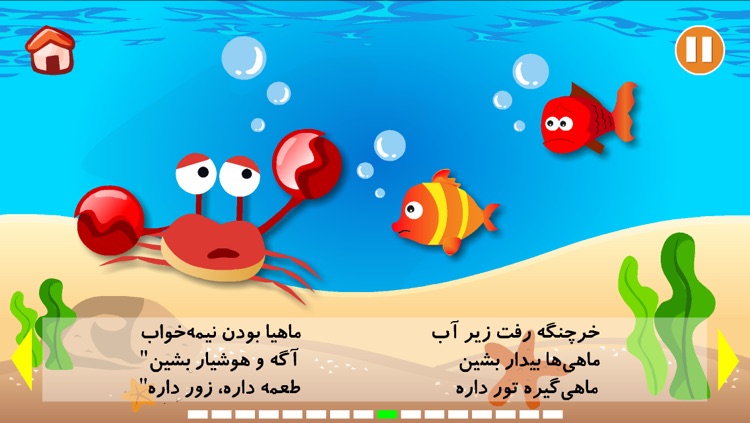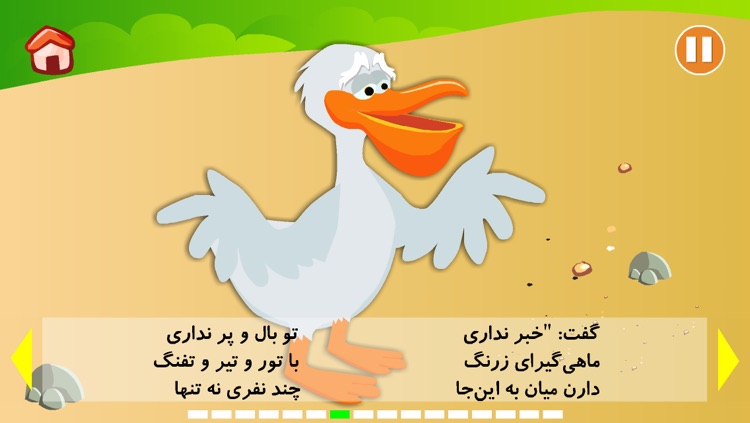 What is it about?
داستان زیبای خرچنگ دلیر و ماهی خوار پیر برگرفته از داستان های مرزبان نامه
App Store Description
داستان زیبای خرچنگ دلیر و ماهی خوار پیر برگرفته از داستان های مرزبان نامه
ماهی خوار پیری بود که دیگر مانند دوران جوانی، توان ماهی گیری نداشت. به همین خاطر چاره ای اندیشید تا بتواند به راحتی همه ی ماهی های چشمه را بخورد. اما ...
این داستان زیبا، جذاب و اینتراکتیو برای نوآموزان زبان فارسی طراحی گردیده است.

The beautiful and attractive story of ‌Brave Crab and Old Pelican.
Based on Marzban-Nameh book (an ancient Iranian fairy tale book).
There was an old pelican who could no longer catch fish. He decided to do a trick to catch all the fish of the spring easily but...
This beautiful and interactive story is designed for Farsi learners.