داستان زیبای علی مردان خان

علی مردان خان
by Mehdi Taheri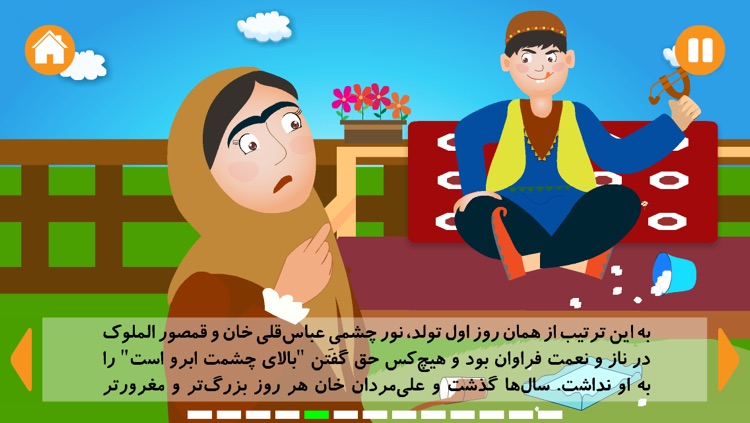 What is it about?
داستان زیبای علی مردان خان
App Store Description
داستان زیبای علی مردان خان
داشت عباس قلی خان پسری، پسر بی ادب و بی هنری ...
این داستان زیبا، جذاب و اینتراکتیو برای نوآموزان زبان فارسی طراحی گردیده است.

The beautiful story of Ali Mardan Khan
Abbas Gholi Khan had a son. A rude and useless son...
This beautiful and interactive story is designed for Farsi learners.