For TD Defense fans
塔防:守卫剑阁RPG类游戏
by JAY CHOU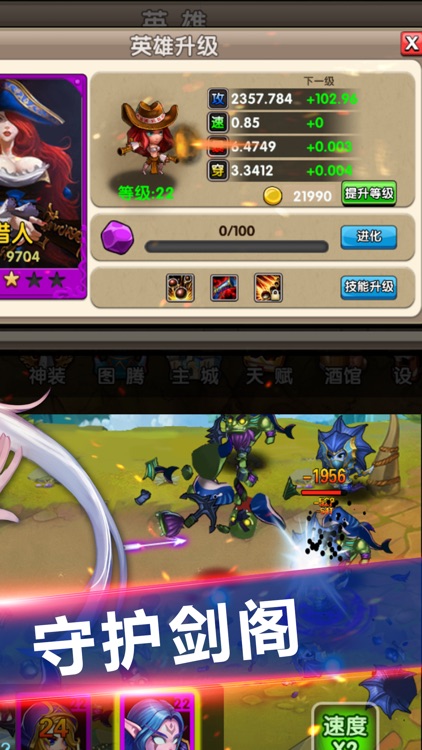 What is it about?
For TD Defense fans!
塔防:守卫剑阁RPG类游戏 is FREE but there are more add-ons
¥6.00

普通半价礼包

¥6.00

首充有礼

¥18.00

豪华签到

¥18.00

神装礼包

¥30.00

普通钻石卡

¥18.00

会员半价礼包

¥6.00

畅玩礼包

¥128.00

至尊钻石卡

¥68.00

18倍基金

¥68.00

超级会员半价礼包
App Store Description
For TD Defense fans!
Players can kill each other through the soldier or kill each other in combat, access to money and experience to upgrade their heroes, by destroying the other defense tower can also get a lot of money. More experience can make the hero of the skills to enhance or increase the property, and money can be purchased in the store more powerful equipment, the ultimate goal is to destroy each other's lair. The game also includes very distinctive Chinese heroes, such as the representative of the Panda Jiuxian. The essence of defense is the mutual cooperation between players to win the victory, the process also there is no shortage of personal heroes to save the world scene. One of the classic way to send troops to the three players also Chafanbusi, sleepless nights, nonsense, not much to say Come download demo!