Face to face playing games, our video playground comes
星球部落-全民面对面玩视频游戏
by nicia network company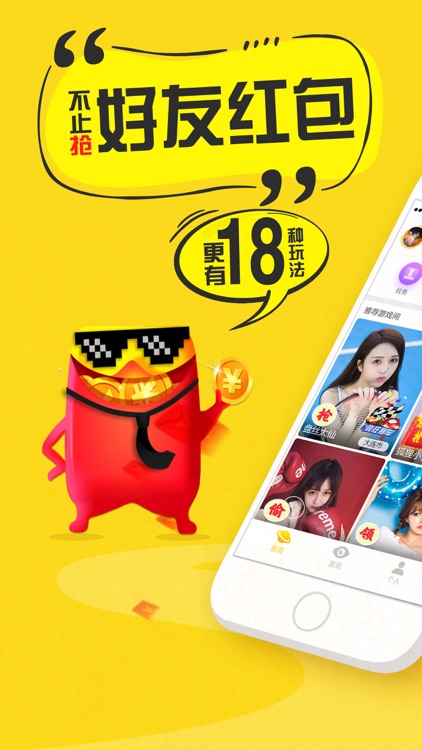 What is it about?
Face to face playing games, our video playground comes!
App Details
Last updated
September 25, 2017
Release date
April 28, 2015
星球部落-全民面对面玩视频游戏 is FREE but there are more add-ons
$14.99

7000 golds

$9.99

298个钻石

$74.99

35000 golds

$0.99

18个钻石

$2.99

78个钻石
App Store Description
Face to face playing games, our video playground comes!

It's full of youth and wonderful here. Here's a new experience for video entertainment!

Here brought together a variety of new and interesting gameplay envelopes, daily red envelopes, directly receive cash; a variety of red Five blessings descend upon the house, for a friend to receive; grab red, red open interest in Xinle! Get red envelopes, grab red envelopes, steal red envelopes, full screen is red rain, money is so capricious!

Here a variety of trendy fun interactive games polymerization, braggadocios, stone scissors cloth, crazy car, drive the quiz, experience storm cool moment; star guard, happy fishing, lucky dolls, let a person heart, enjoy the agonistic convergence; the most interesting people worldwide, more numerous models, actors, and the singers from all over the country, red net 24 hours real-time online campus Belle jiaocao, together with hi!

[open social networking] video chat, dating, telling our feelings
[millions of real gamers] massive quality users to see who is nearby
[red] play a variety of friends up to grab a red envelope, grab a weak hand every day
[interactive interactive games] play games, win gold coins, send to your favorite Ta

Planetary tribes make communication between people easier and more interesting!

Contact us: QQ chat 529312979, keguazi, secretly tell you, active audience welfare!