##### SPECIAL SALE #####
Hangul Romanization Keyboard – Type Korean Hangeul (한국말 / 한글) with English Language Alphabets / Roman Characters for iPhone & iPad
by Wong Jun Ming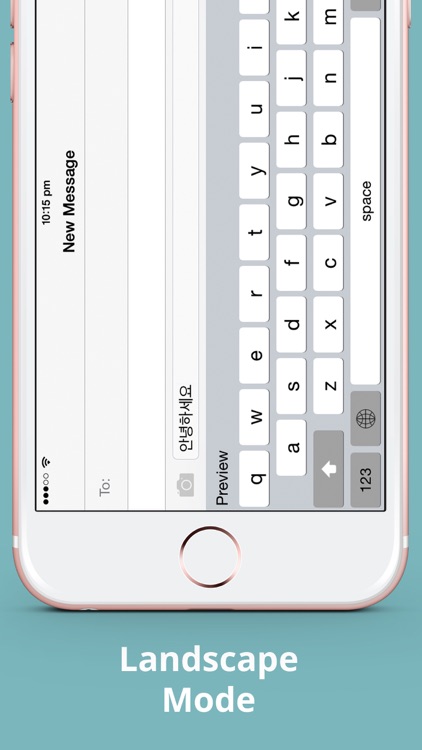 What is it about?
##### SPECIAL SALE #####
App Store Description
##### SPECIAL SALE #####
##### 50% OFF ORIGINAL PRICE #####

Thanks to your support, we have achieved the following hallmarks!
Top 10 Education App in Singapore – 18 May 2016
Top 100 Education App in Mexico – 18 May 2016

World's First and Only keyboard that allows you to type Korean Hangul characters (한글) using only roman alphabets (ABC). Learning Korean or travelling to Korea? You won't want to miss this app! DOWNLOAD NOW!

FEATURES:

• Ease of use •
Comes with a reference guide right inside the app!

• Accurate Romanization •
Based on the official Revised Korean language romanization system in South Korea published by Ministry of Culture, Sports and Tourism.

• Beautiful and Professional Interface •
Looks and feels like a native keyboard, complete with beautiful pop-up key feedback!

• iPhone + iPad Support, Landscape Mode •
Hangul Romanisation Keyboard fits all device sizes and orientations! It's a buy-one-get-one free deal!

• QWERTY Layout •
Type with your familiar keyboard layout! No learning curve!

• Double tap space to insert '.' shortcut •
Increase your typing productivity with the automatic period, '.' shortcut!

• Dark/Light theme
Automatically changes colour according to the context!


To install, open Settings and go to:
General > Keyboard > Add New Keyboard... > Hangul Romanisation Keyboard

Note:
Hangul Romanization Keyboard does not collect any information from you.

Thank you for your support!

Proudly developed by Wong Jun Ming and Cheng Wei Hong.