تبي تتعرف على الي معك أكثر ؟، المجلس هدوء وتبغى تفتح سالفة؟، أو جالس مع أصحابك وطفشانين ؟
Jalsah جلسة
by Safanah Alhumaid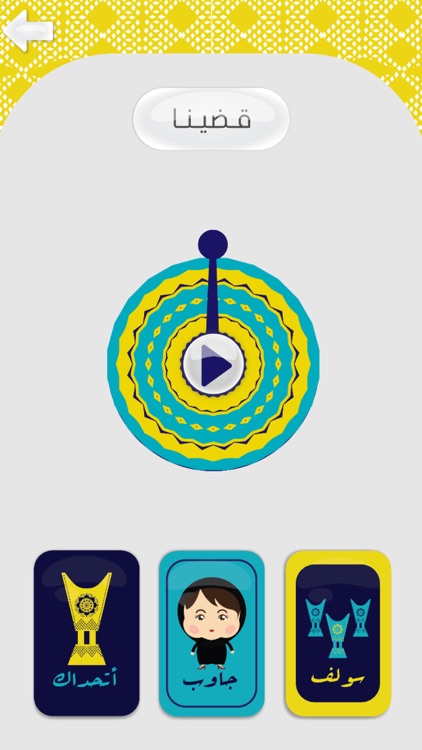 What is it about?
تبي تتعرف على الي معك أكثر ؟، المجلس هدوء وتبغى تفتح سالفة؟، أو جالس مع أصحابك وطفشانين ؟
App Store Description
تبي تتعرف على الي معك أكثر ؟، المجلس هدوء وتبغى تفتح سالفة؟، أو جالس مع أصحابك وطفشانين ؟
" جلسة " تطبيق يخليك تتعرف وأنت مستمتع، سولف ، اتحدى ، جاوب و اتعرف.

Jalsah is social game that creates a friendly environment for people to chat and getting to know and discover each others faster while enjoying their time.

- Programmer: Rasha Alnuwaiser

كيف تلعب
أول شيء جمع الـي معـك اجلسوا على شكـل دائـرة بعدين اختاروا مين يبدأ الدور.

اختار مع مين أنت جالس تلعب، وعلى أي أساس تختار ؟
أصدقائك/ناس قريبين منك ودايماً تشوفهم.
أهلك/بالبيت مع اخوانك خواتـك،والقرايـب.
الدوام/زملاءالعمل أوالناس الي ماتمون عليهم.
شلتك/أعز أصدقائـك ونـاس تمــون عليهــم مـره.

اضغط Play واختار بطاقة، البطاقات :
سولف/هدوء ومحتاج سالفة تفتحون فيهاالجلسة.
جاوب/أسـئلة منوعة عشان تعرفـون بعــض أكثـر!.
أتحداك/للناس الي قدها وتحـب التحـدي.