The best source for savings on your prescriptions – find the lowest Rx price now
LowestMed
by LowestMed, Inc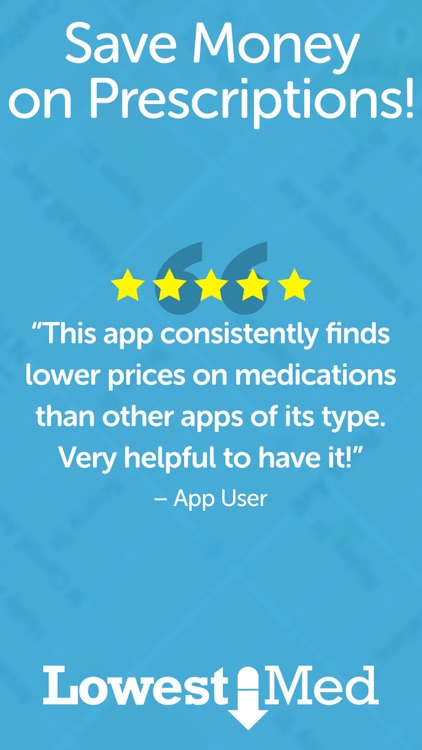 What is it about?
The best source for savings on your prescriptions – find the lowest Rx price now!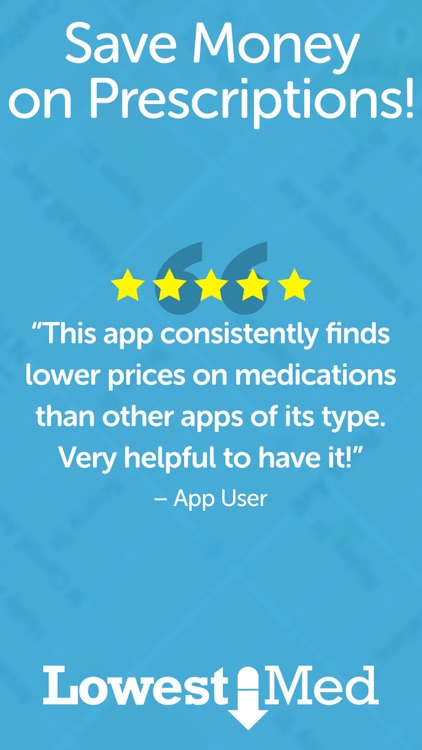 App Store Description
The best source for savings on your prescriptions – find the lowest Rx price now!

Prescription drug prices vary significantly by which pharmacy you shop at. With LowestMed, you can easily search and compare Rx prices at nearby pharmacies. LowestMed provides free coupons, so you can save money on medications instantly. Save by simply presenting a coupon, from the LowestMed app, to your pharmacist. Hello savings!

LowestMed displays pharmacy prices and provides Rx coupons for all FDA approved drugs at pharmacies nationwide including CVS, Walgreens, Rite Aid, Kroger, Wal-Mart, Costco and more. LowestMed's prices can even be better than what you would pay through health insurance.

With LowestMed, it's easy to save money on your prescribed medicine. Here's how you use LowestMed to find the lowest price for your prescription.

Step 1: Enter a medication's name
Step 2: Compare prices at nearby pharmacies
Step 3: Take app to the lowest priced pharmacy
Step 4: Show LowestMed's Rx coupon to the pharmacist
Step 5: Enjoy the savings

LowestMed has been featured by NBC News, CBS News, Harvard Health, Consumer Reports, Clark Howard and Fox Business.

Visit http://www.lowestmed.com/news to read more on what the media is saying about LowestMed.

Check out what LowestMed users are saying:

"Saved me $50 ($67 down to $17) on a prescription that isn't covered by my insurance. Definitely worth the download!"

"I'm a nurse practitioner and I tell all my patients about this app whenever I prescribe anything other than the dirt cheap drugs. My own family even uses this instead of our insurance copay!"

"This app is so easy to use! I love how I can type in my prescription, click the pharmacy I want, and just show them the coupon to get a great price on my meds!"

"Started saving 5 minutes after downloading this app! Saved $140! Thank you so much for making this app. If anyone reading this review is like me, and has to pay their hard earned cash for their medications, please download!! It's worth the 5 minutes of your time. Happy saving!"

Read more user testimonials at http://www.lowestmed.com/testimonials.

LowestMed is a free app and Rx discount program. There's no membership required – we gather no personal or medical information. LowestMed is not an online or Canadian pharmacy. LowestMed helps you find prices for name brand and generic drugs. Anyone can use and benefit from LowestMed's coupons – LowestMed coupons never expire and can be used an unlimited number of times. You can even get discounts on pet meds. LowestMed works for the insured and uninsured alike.