Forget frantically running around town Bridezilla style in search of the perfect wedding gown

Mary's Bridal Gowns
by Mary's Bridal - P.C. Mary's, Inc.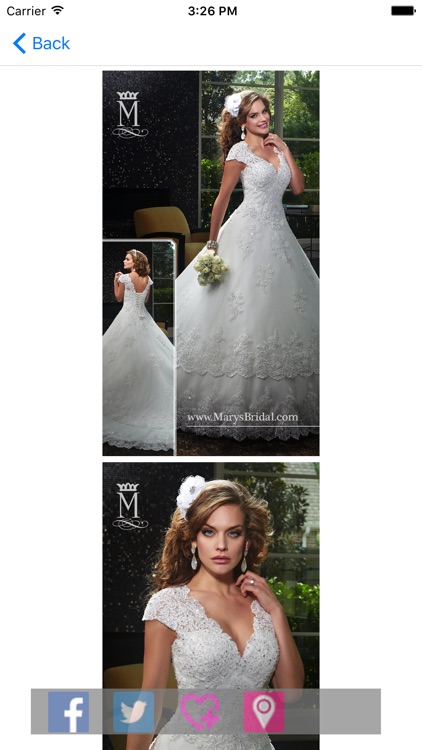 What is it about?
Shop for your wedding dress and bridal party with the Mary's Bridal Gowns app. You can search for a dress, add those you like to your favorites, and share the ones you love on social media. Find a store near you with the easy-to-use map view so that you can go try on those you have picked out in person.
Why we love it
The Mary's Bridal Gowns app helps you easily search for your ideal wedding dress and find nearby stores to try it on.
App Store Description
Forget frantically running around town Bridezilla style in search of the perfect wedding gown! Now you can conveniently shop for your dream dress right in the palm of your hand. View hundreds of stunning, intricate, and breathtaking gowns for you and your bridal party. Make your wedding day a dream come true!

The Mary's Bridal Gown app has the following features:

- NEW image zoom-in function.
- Easy DRESS SEARCH function
- Favorite DRESS LIST.
- MAP VIEW of the store list. Love it? Find a store near you to try on a dress!
- FACEBOOK and TWITTER share function

Brands and Designers featured: 1 Wedding by Mary's Bridal, Moda Bella by Mary's, Informals by Mary's, Modern Maids by Mary's, Beautiful Mothers by Mary's, Ball Gowns by Mary's, 1st Place by Mary's, and Cupids by Mary's.

Download our Mary's Bridal Gowns App now!