Show your support for No-Shave November with an app that lets you get involved.

Movember Mobile
by Movember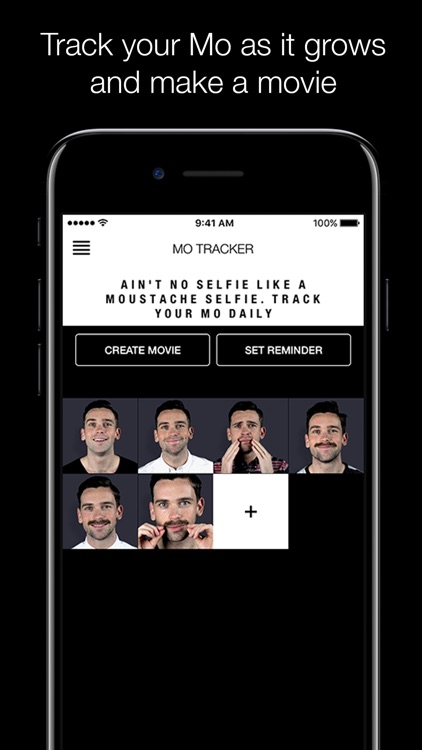 FREE

in the App Store
Movember Mobile is the official app of the Movember Foundation. Show your support with your Mo Space fundraising page, choose your challenge, track your daily photos, and check out local events to support men's health.
What is it about?
The official app of the Movember Foundation, Movember Mobile is a great app for helping you get involved to support men's health. You can view local events, take the Move Challenge, and create a fundraising page, use donation tracking, and send thank you's to your donors. The Mo Tracker lets you take daily photos throughout the challenge and you can even create a movie of growth over the month. Show your support for men's health in No-Shave November.
For those who...
Enjoy participating in Movember events and challenges
Like apps that support men's health
Not for those who...
Do not get involved in the Movember cause
Prefer to track growth progress or donations for Movember differently
Why we love it
If you like to join in on the challenges and events for No-Shave November, then the official Movember Mobile is a must-have app.
App Details
Genre
Health & Fitness
Lifestyle
Last updated
October 27, 2016
Release date
October 18, 2011
App Store Description
Having fun and doing good this Movember is much better when you're on the move. The Movember mobile app gives Mo Bros and Mo Sistas the tools needed to track and manage their Movember journey no matter where they are.

Join the moustache movement that is changing the face of men's health.

Sign up or log in through the app then get Mo'ing.

With the 2016 Movember app you can:

• Personalize your Mo Space fundraising page: add photos, share your Movember motivation and set yourself a fundraising target
• Take the Move Challenge: choose your own challenge, and track and share each Move you do with the app
• Share the link to your Mo Space page quickly and easily via social media and messaging apps
• Track your donations and your progress towards your fundraising target
• Thank your donors via email and social media
• Make a donation to other members or teams
• Upload daily photos of your moustache using the Mo Tracker
• Create a movie of your Mo growth over the month and share it with the world
• Post comments and pictures to your Mo Space page, other people's pages and your team's page
• Locate events that are happening during Movember
• See who's leading the fundraising charge with real time leaderboards

Having trouble with the app?  Check out our FAQs page at http://us.movember.com/faq/?view=594 or contact us directly at http://us.movember.com/about/contact

Movember is a global moustache growing charity event held during November each year to raise awareness and funds for prostate cancer, testicular cancer, men's mental health and physical inactivity.