**The most complete app for the NYC cyclist and bike commuter***
New York Bike
by MIntzer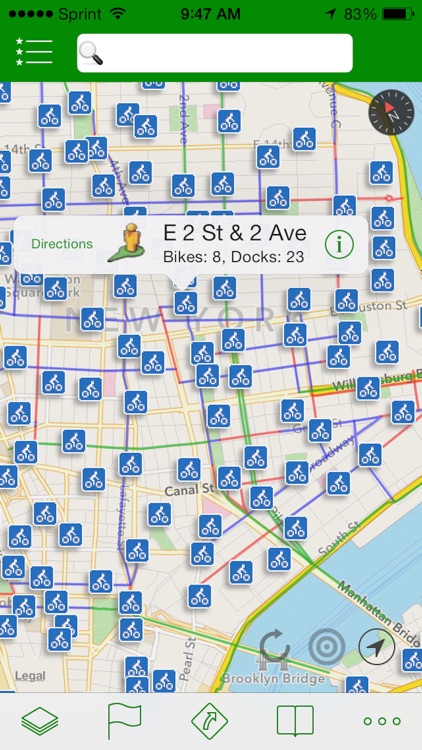 What is it about?
**The most complete app for the NYC cyclist and bike commuter***
App Store Description
**The most complete app for the NYC cyclist and bike commuter***

-Interactive map featuring bike lanes and greenways of New York City.

-Obtain bike friendly directions taking into account traffic, hills and off-street bike paths. Choose from Google "Bike There" directions or OpenStreetMap bike routes provided by Mapquest. Reroute bike directions by dragging across map.

-Find closest CitiBike bikeshare docks and obtain up to date bike availability.

-Mark dangerous intersections, bike thefts, secure bike parking and bike friendly businesses and publish them to the shared map.

***disclaimer***
Bike map markings are obtained from GIS data provided by New York City. If errors are found in the map, please email [email protected] with detailed information and this will be corrected as soon as possible.

Bike directions are provided by Google maps "Bike There" service. These suggested routes should not replace personal knowledge of local road conditions. If you find route errors, please submit them at http://maps.google.com to improve routing for all users.

Continued use of GPS running in the background can dramatically decrease battery life.