Discover the secret behind a dangerous pirate as you search for tools and objects.

Nightmares from the Deep™: The Cursed Heart, Collector's Edition
by G5 Entertainment
watch trailer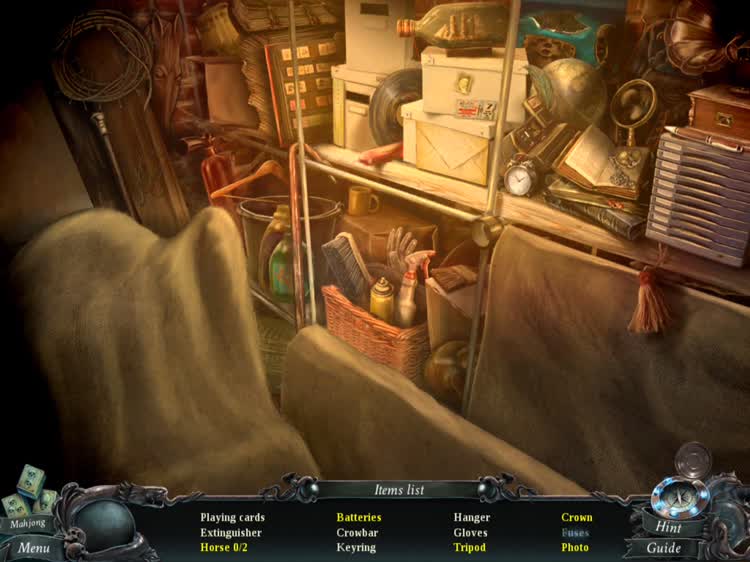 FREE

in the App Store
In Nightmares from the Deep: The Cursed Heart, you will lift items, move objects, and explore intensely for hidden bits and pieces. If you have trouble with a puzzle, you can play a game of Mahjong instead. There are 45 locations, 39 hidden objects puzzles, and 16 mini games in this adventure surrounding the sea.
Some items are super hidden. Sparkly areas indicate a place you should tap. Within the hidden object scenes, you will see highlighted items that are normally hidden even further. Lift objects, move items, and slide things around to find those that are buried deeper.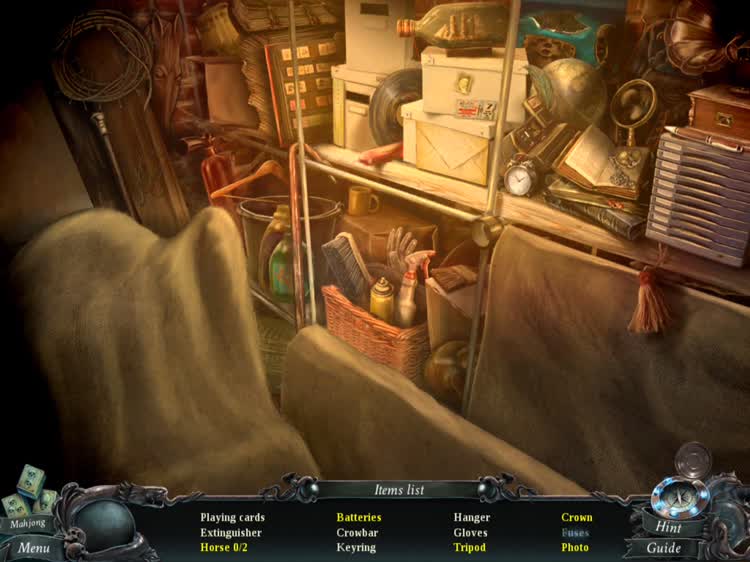 Keep up with your inventory. As you continue through the game you will come across tools and other items that can be used in certain scenes like keys for locks or flashlights for the dark. Each item has its purpose and helps to unravel more of the mystery behind the loathsome pirate.
Mahjong anyone? Having trouble with a scene? You can skip a hidden object puzzle by playing a fun game of Mahjong instead.
What is it about?
Nightmares from the Deep: The Cursed Heart immerses you in the tale of Captain Remington, a dangerous pirate who made a pact with the devil long, long ago. No longer on this earth, you will create an exhibit in your museum to showcase this notorious man, but what mysteries will you come across as you do?
For those who...
Enjoy hidden objects challenges
Like story-based games
Not for those who...
Enjoy racing or shooting challenges
Like intense action games
Why we love it
With beautiful graphics, challenging gameplay, and a fascinating story, Nightmares from the Deep: The Cursed Heart is a terrific game. Be brave, explore completely, and find the secrets attached to the spooky pirate.
Nightmares from the Deep™ is FREE but there are more add-ons
$4.99

Collector's Edition
App Store Description
80% Off! LIMITED TIME OFFER! Don't miss out!

Set sail on a mind-boggling pirate adventure!
Dive into an epic journey as a museum owner in pursuit of an undead pirate who has kidnapped your daughter, taking her away in his ghost galleon. You quickly realize that the undead pirate is entangled in a tragic, centuries-old love story, and wants to resurrect his mistress with the youth's life force. With danger lurking in every corner, you must act quickly to save the young girl's life before it is too late. Travel through haunting seas, ruined fortresses, and bone-covered catacombs as you uncover secrets from the past!

TRY IT FREE, THEN UNLOCK THE FULL ADVENTURE FROM WITHIN THE GAME!

● 45 Seaworthy and landlubber locations to explore
● 39 Unique Hidden Object Scenes
● 16 Intriguing mini-games
● In-depth Strategy Guide
● Hauntingly majestic scenery
● Game Center Support
● iPhone 5 support
____________________________

Game available in: English, French, Italian, German, Spanish, Portuguese, Brazilian Portuguese, Russian, Korean, Chinese, Japanese, Polish
____________________________

*NOTE* This game only supports iPhone 3GS, iPhone 4, iPod touch 3rd and 4th generations 4.3+ firmware.
____________________________

My library of G5 adventure games is growing week by week but Nightmares from the Deep: The Cursed Heart - Collector's Edition is truly the shining star in that collection. It's not only a game I'll likely play again down the road, I find myself showing it off to anybody who comes within visual range of my iPad" - Game Chronicles
____________________________

WINNER OF THE GOLD AWARD FROM POCKETGAMER!
____________________________

Sign up now for a weekly round-up of the best from G5 Games! www.g5e.com/e-mail
____________________________

G5 Games - New game apps every week !

Collect them all! Search for "g5" in iTunes!

Adventure:

▶ Games Navigator – By G5 Games
▶ The Secret Society® - Hidden Mystery
▶ Letters From Nowhere: A Hidden Object Mystery
▶ Nightmares from the Deep™: Davy Jones, Collector's Edition
▶ The Cursed Ship, Collector's Edition

Strategy:

▶ Virtual City Playground®: Building Tycoon
▶ Doomsday Preppers™
▶ Stand O' Food® City: Virtual Frenzy
▶ Brave Tribe: Village and Farm Building and Management
▶ Supermarket Mania® 2
____________________________

VISIT US: www.g5e.com
WATCH US: www.youtube.com/g5enter
FIND US: www.facebook.com/g5games
FOLLOW US: www.twitter.com/g5games