The #1 Strength Boosting App in the App Store
Olympic Strength Booster Mental Training - Improve Your Max Bench Press, Squat and Deadlift
by Turnt Apps LLC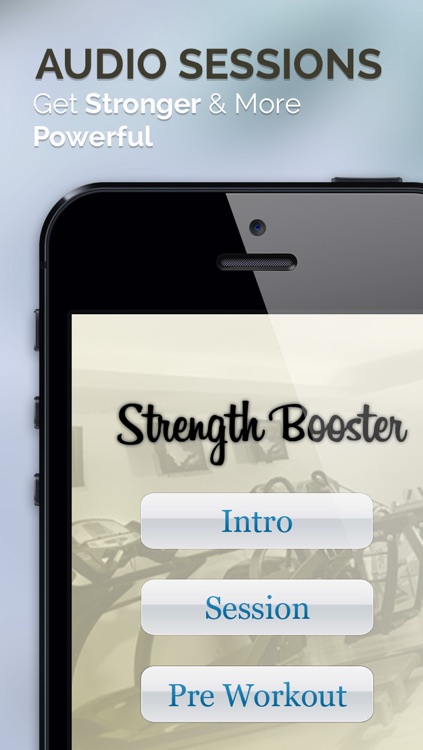 What is it about?
The #1 Strength Boosting App in the App Store
App Store Description
The #1 Strength Boosting App in the App Store
__________

Olympic Strength Booster Hypnosis will help you...

INCREASE ALL MAX LIFTS

BREAK THROUGH PLATEAUS

CREATE THE ULTIMATE MIND/BODY CONNECTION

BECOME MORE POWERFUL THAN EVER

and much MUCH more!
__________

"30lb bench press increase in 6 weeks. Love this app! lol"
-Eric C.

"I never realized how mental lifting was until I got this app. I would recommend it to anyone."
-Steele F.

"This app put 10 lbs on my bench press the first time I used it! Can't wait for round 2!"
-Tom T.

__________

The serious weight lifter knows that after lifting for a few years, it can be very hard to overcome plateaus in strength gains without the use of synthetic aids, such as anabolic steroids. Before taking that route, the power of the mind should be explored in full. Recent research in sport psychology has shown that significant strength gains can be found through the use of imagery. By utilizing the cutting edge psychological techniques like Hypnosis and NLP, this app will help you dramatically increase your strength in any lift.

DOWNLOAD Olympic Strength Booster Hypnosis NOW and Start Getting Stronger Today!