Pacific is an application made to keep track of your location
Pacific - Location Dashboard
by Christoph Schulz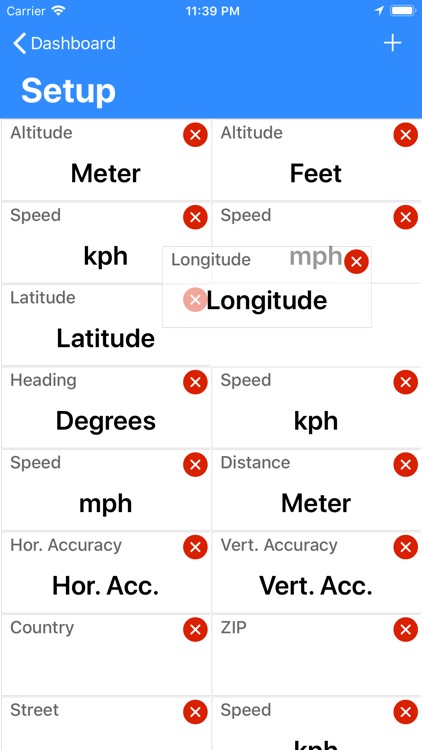 What is it about?
Pacific is an application made to keep track of your location.
For those who...
It's the ideal app for those who like to populate their Notification Center with as much information as possible, or those with an Apple Watch.
Not for those who...
SkyWidgets offers some interesting data, but none that really seems necessary enough to take up loads of space in Notification Center. If you like keeping things tidy, you're going to want to skip this one.
Why we love it
If you frequently need location data at your fingertips, SkyWidgets will put it there. It's also now available on your wrist if you own an Apple Watch.
Pacific is FREE but there are more add-ons
App Store Description
Pacific is an application made to keep track of your location.
If enabled, it equips your notification center with widgets showing you exactly where your are, as well as if and how fast you are moving.
Additionally, the configurable in-app Dashboard displays information about your location (altitude, speed, country, ...).

These widgets are included:
- Movement (Altitude, Speed, Heading, Lat, Lon)
- Address (Country, Locality, Sub Locality, ZIP-Code, Street)
- Barometer (Pressure, Relative Altitude)
- GPS Strength

These item categories are available:
- Altitude
- Speed
- Heading (Course)
- Distance from start
- Latitude
- Longitude
- Vertical & Horizontal Accuracy
- Air Pressure
- Country
- Locality
- Sub-Locality
- ZIP-Code
- Street
- Ocean

Continued use of GPS running in the background can dramatically decrease battery life.
This app may use your location even when it isn't open, which can decrease device battery life.

Please feel free to contact us via Twitter @cyanicspace or www.cyanicspace.com.
Setup Guide: https://www.cyanicspace.com/pacific-user-guide