// timely Update
Pocket Guide For Terraria 2016
by Yogesh Tanwar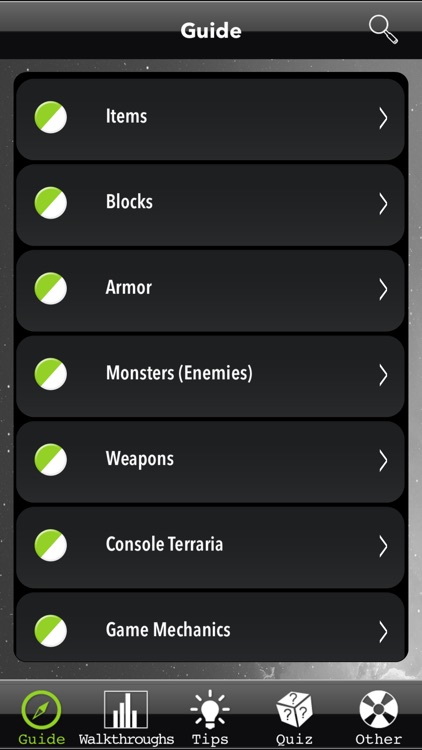 What is it about?
// timely Update
App Store Description
// timely Update
// No annoying ads


The most complete Pocket Guide for Terraria game,contians a full strategy guide giving you tips and tricks on crafting, items, enemies and more!
All terraria wiki entries you need to know is here.Created by fans,for fans.

Features include:
>Available on the Terraria Mobile,PC, Xbox and PS3 Edition. The data keeps updating!

>A fully indexed and searchable list of all Terraria items.

> A filter option to specify which types of items you wish to see.

> Crafting details including items recipes and what objects can be crafted with it.

> Full list of enemies and bosses.

> A complete guide to NPCs.

> A full list of armor sets.

>Guide you how to use Terraria server,mods,maps.

A wiki every Terra player deserves.

Please Note:
This app is not affiliated with Re-Logic or 505 Games. Thanks to Andrew "Redigit" Spinks for such a great game.