Stop smoking at your own pace
Quitbit - Quit Smoking Cigarettes And Gently Stop
by Quitbit, Inc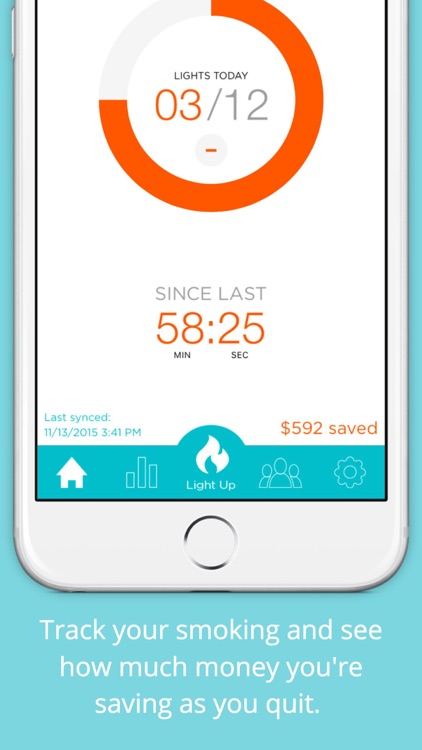 FREE

in the App Store
Quitbit is a refreshing app that lets users plan out their own journey to stop smoking, because quitting cold turkey is hard.
What is it about?
Quitbit is a nicely designed app that lets you quit smoking at your own pace. With Quitbit, you can track your smoking habits and learn from them. You can set goals and make your own plan to eventually drop the habit altogether. There is even the option to view when your last cigarette was, how much money you're saving by not smoking, and more. The app also shows you when you smoke the most, so you can plan on reducing that gradually over time, and there are ways to share your progress with family and friends so you can stay inspired. Quitbit knows that going cold turkey is hard, so this app helps make the process a little easier.
For those who...
Want to quit on their own terms
Can't quit cold turkey
Not for those who...
Don't smoke
Want a more fun way to stop smoking
Why we love it
Quitbit has a beautiful interface and is packed with a ton of useful bits of information to motivate you to stop smoking. Plus, the ability to create your own goals and plans is great, since time is needed to fully drop the habit.
App Store Description
The Quitbit app tracks your smoking, allows you to visualize your trends, and empowers you to quit.

This program built by smokers and ex-smokers motivates you and lets you take the proper steps to cut back or quit immediately!

Use the app to track all your smoking and learn from your habits. Your time since last cigarette is shown so you can challenge yourself to hold out just a bit longer. The unique spider graph tells you when you're smoking most during the day. Figure out which of these cigarettes you're just smoking out of routine, and cut out the ones you don't really need. Use the history feature to celebrate your progress as you quit smoking!

Use the app anytime you smoke, however you want.

Features:
• Tracks all your smoking
• Set completely custom plans to quit
• See how long it's been since your last cigarette
• Figure out exactly how much money you're saving by not smoking
• Learn when during the day you're smoking most to cut out the unnecessary cigarettes
• Celebrate your progress with a built in community
• Motivation from www.QuitbitLighter.com