Tried
Rosetta Stone
by Rosetta Stone, Ltd.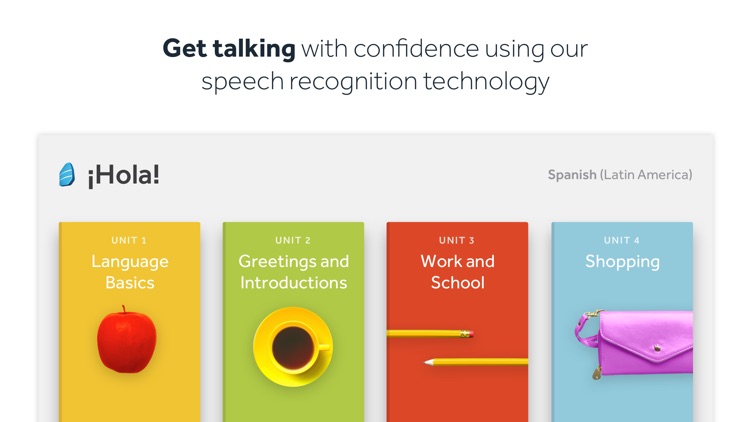 What is it about?
Learn Language with Rosetta Stone is a popular and reliable method for learning a new language. Choose from over 24 dialects from Spanish to German to Chinese. You will listen, read, and speak your way through the training with lessons based on everyday scenarios. You can sync with your devices to stay on top of lessons from anywhere and use the app offline when you are without internet.
Why we love it
When you are ready to learn a new language or brush up on one, check out Learn Language with Rosetta Stone.
Rosetta Stone is FREE but there are more add-ons
$199.99

Spanish (Latin America) (5 Levels)

$199.99

English (American) (5 Levels)

$199.99

French (5 Levels)

$199.99

Italian (5 Levels)

$199.99

German (5 Levels)

$129.99

Japanese (3 Levels)

$199.99

Chinese (Mandarin) (5 Levels)

$199.99

Spanish (Spain) (5 Levels)

$129.99

Portuguese (Brazil) (3 Levels)

$199.99

Russian (5 Levels)
App Store Description
Tried. Tested. Proven. Rated as the top mobile language learning app by Macworld, Rosetta Stone is the award-winning program used by millions of people everyday. No flashcards, textbooks, or boring memorization--a few minutes a day is all you need!

--

TRY IT:
Download the app and try the first lesson free (other lessons available upon full purchase of product)

Rosetta Stone's mobile app is the easiest way to learn another language.

"If you're serious about learning a language, Rosetta Stone is well worth your money." Macworld, July 27, 2016.
"The gold standard." – CNN
"Rosetta Stone may be the next best thing to living in a country." – The Wall Street Journal
"The approach to learning languages works." – TechCrunch
*2016 PCMag Editors Choice
*2015 Tabby Awards Education & Reference winner
*2014 Tabby Awards Users' Choice pick

We teach you a new language the way you learned your first: through total immersion. You'll enjoy fun, interactive lessons that leverage pictures, text, sound, and real-time scenarios to teach you a new language in a way that really sticks.

Learn one of 24 languages including Spanish (Latin America), English, French, Italian, German, Spanish (Spain), and Chinese (Mandarin), with engaging, self-paced lessons designed by experts in language learning.

FEATURES:
• Learn core language skills: speaking, reading, and listening.
• Practical training: Learn to think and speak on your feet with lessons based on everyday scenarios.
• Accent coaching: Our speech recognition technology listens to your pronunciation and helps you correct it, helping you speak more authentically.
• Automatic syncing: Continue your language lesson right where you left off from any of your iOS devices: desktop, tablet, and mobile.
• Offline capability: No Internet, no problem. Download lessons to use offline for on-the-go training (Coming soon for E&E learners).

LANGUAGES:
● Spanish (Latin America)
● English (American)
● French
● Italian
● German
● Spanish (Spain)
● Chinese (Mandarin)
● + 17 More Language Choices!

E&E and PAID SUBSCRIBERS:
Free, unlimited use of Rosetta Stone's mobile app is available for current paid subscribers and existing E&E users.

KEEP UP WITH ROSETTA STONE:
For product updates, offers, and the latest from Rosetta Stone, including language learning tips, news, fun, and more, follow us on:

www.facebook.com/RosettaStone
www.twitter.com/@RosettaStone
www.instagram.com/RosettaStone

For questions or assistance, please visit http://support.rosettastone.com/en