"10/10
Rules of Summer
by We Are Wheelbarrow PTY LTD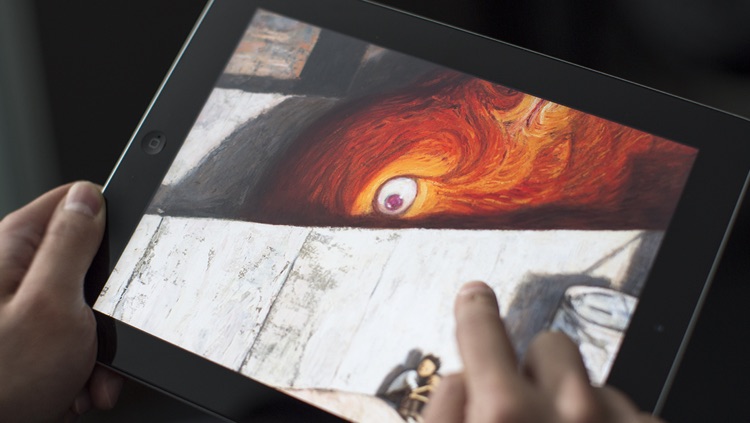 What is it about?
"10/10.. Simply a Masterpiece" The Bizri Professional Mobile Application Reviews.
App Store Description
"10/10.. Simply a Masterpiece" The Bizri Professional Mobile Application Reviews.

No.1 for Books on Australian iTunes!

Winner of a coveted Gold Childrens Technology Review Editor Choice Award for 'Excellence in Design' 2014.

Shortlisted as one of the top 20 Digital Interactive texts at the 2014 Bologna Children's Book Fair, 2014.

Shaun Tan, Academy Award winning Director and Astrid Lindgren Memorial Award recipient, is an artist who defies category. The new App Wheelbarrow is co-releasing with his latest book Rules of Summer is likewise - you have to experience it to believe it!

It was created to give the user an interactive, immersive experience - allowing the Rules to be traversed and explored in detail. Shaun's beautiful oil paintings, captured on a 200 mega-pixel Hasselblad digital camera exclusively for the app, entice you to explore, to pan pinch and peer, into a world of detail one could only otherwise experience in a gallery setting.

Shaun's muted humor and charismatic characters are perfectly met by noted composer Sxip Shirey, who has created a sublime otherworldly score, drawing the reader deeper still into a surreal landscape. The App also has exclusive features. Read the entire book to unlock Tan's concept art and explore further to unlock another special treat!

Features:

- Shaun's beautiful oil paintings captured exclusively for the App in super high resolution, allowing you to explore each canvas in incredible detail.

- Score by renowned New York composer Sxip Shirey

- Sketch mode. Explore the Rules to unlock exclusive access to Tan's original sketches and concept art.

- Explore further to unlock another hidden secret!

- Available in 11 Languages.