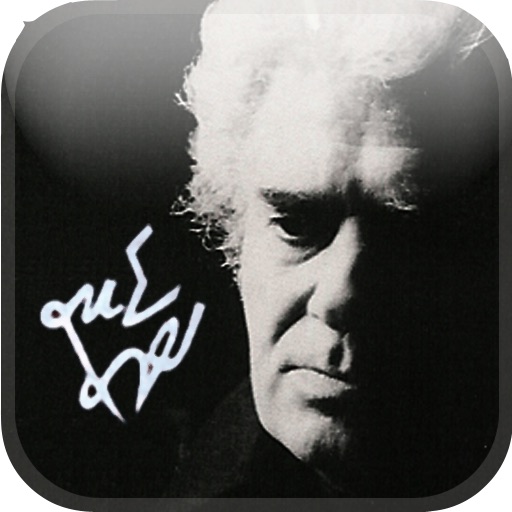 Comment:

shamloo HD
by ali fatoorechi
What is it about?
Comment:
App Store Description
Comment:
1- Definitely Recommended, pretty lay-out, great sound quality & carefully selected poems. The only flaw with it is that the lyrics move at a fast pace and it is not possible to pause their motion. Overall well done to the developer
2-to Seyed Mahmoud Miri
we are deeply sorry but we do recent update for value costumers like you, thanks to you for your comment.
==========
★★Instruction :
while music playing,lyric's motion stop, if you double-tap on lyric name.
★★★★★★★★★
احمد شاملو (زادهٔ ۲۱ آذر ۱۳۰۴؛ ۱۲ دسامبر ۱۹۲۵، در خانهٔ شمارهٔ ۱۳۴ خیابان صفی‌علیشاه - در تهران، درگذشتهٔ ۲ مرداد ۱۳۷۹؛ ۲۴ ژوئیه ۲۰۰۰ در شهرک دهکده، فردیس کرج) شاعر، نویسنده، فرهنگ‌نویس، روزنامه‌نگار، پژوهشگر، مترجم ایرانی و از مؤسسان و دبیران کانون نویسندگان ایران در قبل و بعد از انقلاب بود. آرامگاه او در امامزاده طاهر کرج واقع شده است. در دوره‌ای از جوانی شعرهای خود را با تخلص الف. بامداد و الف.صبح منتشر می‌کرد. سرودن شعرهای آزادی‌خواهانه و ضد استبدادی، عنوان شاعر آزادی ایران را برای او به ارمغان آورده است.
Ahmad Shamlou (Persian: احمد شاملو, Ahmad Šāmlū Persian pronunciation: [æhˈmæd(-e) ʃˈɒːmluː] also known under his nom de plume A. Bamdad (Persian: ا. بامداد) (December 12, 1925 — July 24, 2000) was a Persian poet, writer, and journalist. Shamlou is arguably the most influential poet of modern Iran. His poetry was initially very much influenced by and was in the tradition of Nima Youshij. Shamlou's poetry is complex, yet his imagery, which contributes significantly to the intensity of his poems, is simple. As the base, he uses the traditional imagery familiar to his Iranian audience through the works of Persian masters like Hafiz and Omar Khayyám. For infrastructure and impact, he uses a kind of everyday imagery in which personified oxymoronic elements are spiked with an unreal combination of the abstract and the concrete thus far unprecedented in Persian poetry, which distressed some of the admirers of more traditional poetry .

آنچه در این مجموعه فراهم آمده است :
★ گردآوری 100 قطعه ماندگار بسیار با کیفیت با صدای احمد شاملو
★ امکان پیمایش در صوت هاSeek Bar
★ امکان گوش دادن به موسقی در پس زمینه (پشیبانی از مولتی تسکینگ)
اجرای موسیقی در خارج از برنامه (play back music)
★ گالری عکس
★ حرکت شعر با متن
★ طراحی زیبا
★ اسلاید شو در گالری
★★ Ipad Support
★★★ No Internet connection required

توضیحات از wikipedia
Disclaimer:
AppAdvice does not own this application and only provides images and links contained in the iTunes Search API, to help our users find the best apps to download. If you are the developer of this app and would like your information removed, please send a request to
[email protected]
and your information will be removed.