اسنپ فود، برند جدیدی از اسنپ و زودفود
Snappfood (Zoodfood) اسنپ فود (زودفود)
by Clement Vellieux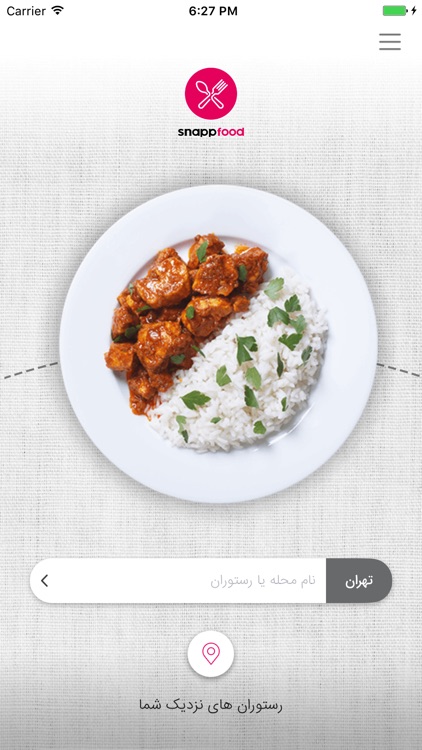 What is it about?
اسنپ فود، برند جدیدی از اسنپ و زودفود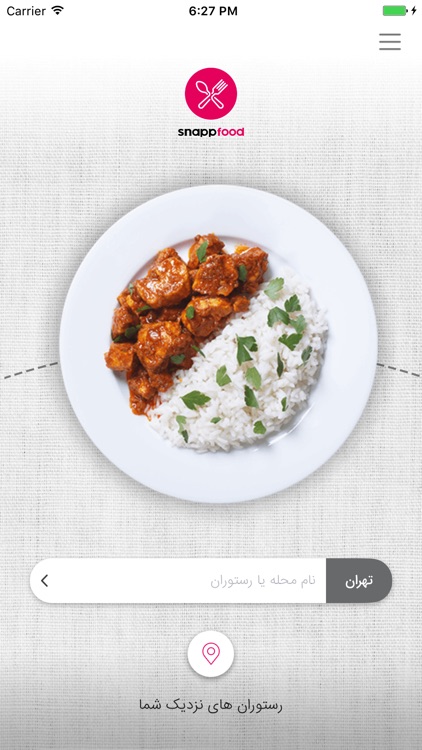 App Store Description
اسنپ فود، برند جدیدی از اسنپ و زودفود

بهترین رستوران‌های اطرافت رو پیدا کن و غذات رو آنلاین سفارش بده

در اپلیکیشن موبایل اسنپ فود می‌توانید رستوران‌های اطراف خود را جست و جو کنید و علاوه بر دسترسی به منوی کامل و به روز آن‌ها از دیدگاه سایر مشتریان در مورد غذاهای مختلف مطلع شوید. همچنین می‌توانید تصویر واقعی غذای تحویل گرفته شده توسط دیگران را مشاهده نمایید.

سایر مزایای اسنپ فود:
قیمت دقیقاً یکسان منوی رستوران و اسنپ فود
برخورداری از امکان گارانتی تحویل به موقع غذا
فیلترهای متنوع برای جست و جوی راحت‌تر
پشتیبانی تلفنی و آنلاین لحظه به لحظه

در حال حاضر اسنپ فود در شهرهای تهران، کرج، مشهد، شیراز، اصفهان، اهواز و تبریز در حال ارائه خدمات است و به زودی در سایر شهرهای ایران نیز به ارائه خدمات مشغول خواهد شد.


Find Best restaurants around you!

By using Snappfood you'll be able to find near restaurants around your, view full up to date menus and read other customer reviews to make food selection easy, assured and joyful.

* Other advantages of ordering by Snappfood :
* Conformation of prices in Snappfood & restaurant menu
* Delivery guarantee in certain restaurants
* Different useful filters for easy search
* Up to the minute Call & Online support

Snappfood is focusing effectively in Tehran, Karaj, Mashhad, Shiraz, Isfahan, Ahwaz and Tabriz and looking forward to expand its services to the other cities of Iran.