•• Supports Apple Watch

Threatened Species
by WINKtoLEARN.com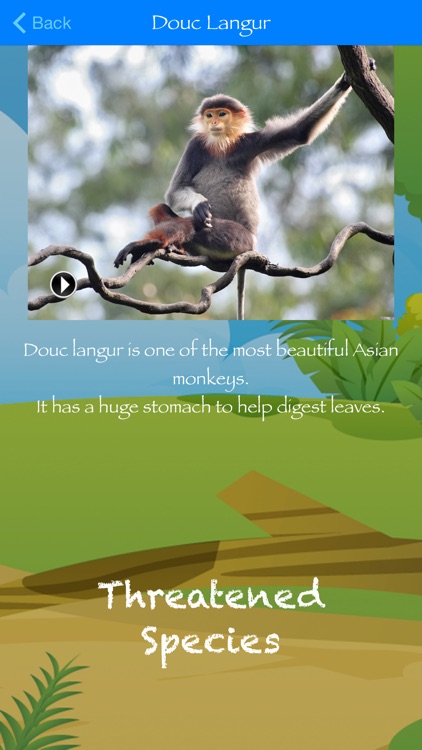 What is it about?
•• Supports Apple Watch! ••
App Store Description
•• Supports Apple Watch! ••

Do you know? Out of 10,000 tigers, only 1 is a white tiger!

This lovely educational app captivates your child with stunning high-definition photos and 17 informative videos with a total duration of more than 30 minutes on different endangered and exotic animals.

【 Featured Animals 】
Chimpanzees, Asian Small-Clawed Otter, Proboscis Monkey, Orang Utan, Komodo Dragons, Jaguar, Maned Wolf, Douc Langur, Babirusa, Red-Ruffed Lemur, African Hunting Dogs, Lion-Tailed Macaque, White Tiger, Malayan Tapir, Nubian Ibex, Cotton-Top Tamarin, Asian Elephant

Threatened Species is developed by Virtual GS.