NEW ERA OF PUTTING INTELLIGENCE
TrackMan Performance Putting
by TrackMan A/S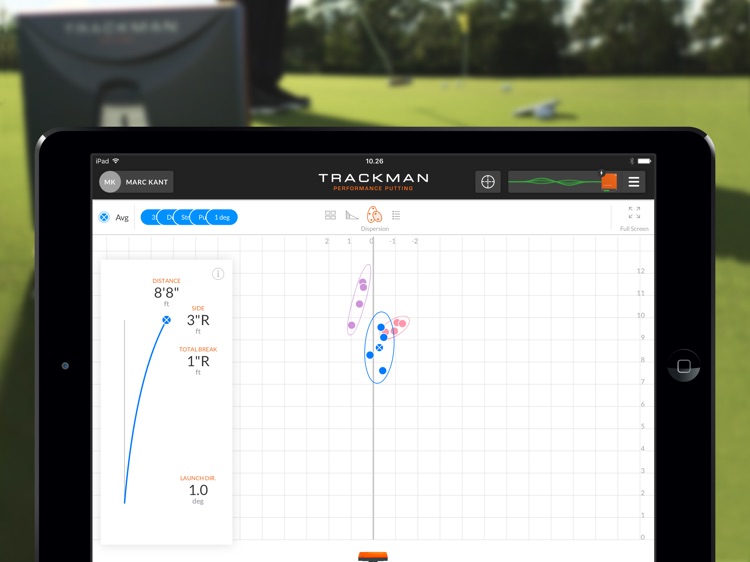 What is it about?
NEW ERA OF PUTTING INTELLIGENCE
App Details
Last updated
September 15, 2017
Release date
March 30, 2017
App Store Description
NEW ERA OF PUTTING INTELLIGENCE
Developed on TrackMan's powerful Dual Radar tracking technology, performance putting has entered a new era of how we practice, analyze and understand this critical part of the game.

With new, ground-breaking data parameters at hand, the next generation of putting intelligence will help both amateurs and professionals unleash their full potential.

Comparable to a full swing analysis, you can now connect and validate your inner spectrum of feel triggers with accurate, reliable feedback on your putting stroke.

PRACTICE ANYWHERE
While our products are considered technologically advanced, the interfaces are extremely user-friendly and intuitive. Golfers of all levels immediately understand how they work, and get delighted when finding out how quickly they can improve their game.

THE FULL PUTT
A series of insightful data points captures everything the ball does, providing you with accurate information on the whole putt. From impact until standstill, nothing is left out, providing you with insights you can trust and use to progress faster than ever before.

GET TO THE CORE
Your first generation of core data points in putting include Launch Direction, Ball Speed, Speed Drop, Roll Speed, Skid Distance, Roll Percentage, Effective Stimp, Side Total, Total Distance, and Total Break. All delivered with the usual precision, only reminiscent to Dual Radar technology.

Please note: You need to connect to a TrackMan 4 radar to use this app.