★★★ UGLY REACHED TOP 20 U

Ugly
by Analog Nest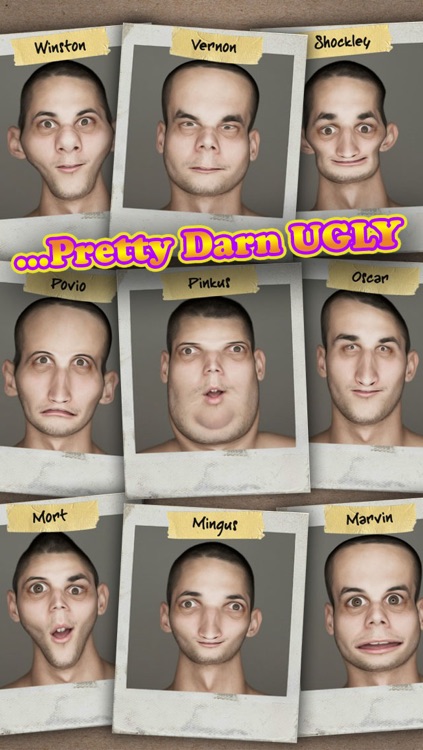 What is it about?
★★★ UGLY REACHED TOP 20 U.S. APP OVERALL!! ★★★
Ugly is FREE but there are more add-ons
$9.99

All Characters

$1.99

Facial Hair Closet

$0.99

Barreda

$0.99

Finneus

$0.99

Claud

$0.99

Bart

$1.99

Accessory closet

$0.99

Bergus

$0.99

Pinkus

$0.99

Bronson
App Store Description
★★★ UGLY REACHED TOP 20 U.S. APP OVERALL!! ★★★
Do you have low self esteem? Of course you do. Listen, you are not "that" ugly. Try this app to see how ugly you could have been. Then you will thank us.

BY the creators of Old Fart Booth, Santa Booth, and Anime Booth

Choose between 30 different Ugly Characters and transform yourself, your friends, your family, and celebrity photos Ugly with the touch of a button! Add hairstyles and accessories to your ugly character for endless ridiculousness!

FEATURES:

* 30 different Ugly characters
* Tons of hairstyles and accessories
* Works with pictures taken with your phone, photo library or your Facebook albums.
* Auto-cropping using face detection.
* Scroll through results in the photo gallery.
* Shake the phone to see before and after photos.
* Save pictures or share results with your friends through email, MMS, Facebook or Twitter.

Enjoy!