Do your videos look boring
Video Zoom!
by Lucky Clan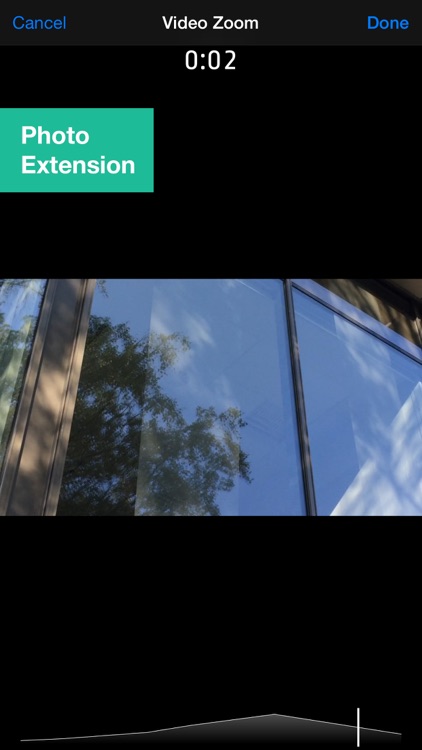 What is it about?
Do your videos look boring? Did you forget to use zoom during recording? Use this app to add Zoom effects to existing videos. Or just crop a video. Use it as a normal app or Video Extension.
For those who...
Whether you want to create a nifty effect or simply zoom in on a subject after the fact, this app is for you.
Not for those who...
The app is rather limited beyond zooming and cropping. You won't find any effects or additional editing options here.
Why we love it
If you record a lot of video, make sure to add Video Zoom to your collection. There's no telling when it will come in handy.
App Store Description
Do your videos look boring? Did you forget to use zoom during recording? Use this app to add Zoom effects to existing videos. Or just crop a video. Use it as a normal app or Video Extension.

How to use it:
1. Tap video thumbnail to preview video or tap "+" to record new video.
2. Tap thumbnail again to select the video and open editor
3. Use pinch/drag gestures to add zoom effect to video. You can do it when video is playing or paused
4. Tap "Done" and select "Overwrite" or "Save As a Copy" to start rendering. Even if you choose "Overwrite" you can revert to original anytime.

Features:
- Photo Extension support allowing you to quickly launch Video Zoom app from system Photos
- add Video Zoom/Pan/Crop effect to existing videos
- turn device to landscape orientation to open full screen preview
- possibility to revert to original video from the app gallery (tap and hold on thumbnail)
- select output quality lower or equal to original (4k/1080p/720p)
- iOS Photo Library support (no internal library)
- recording from Front or Back camera
- save zoomed video as a New Clip or Overwrite