◇ Show Everyone Where You've Been
Visited States Map - USA Travel Log for Where You've Been
by Li Chenhui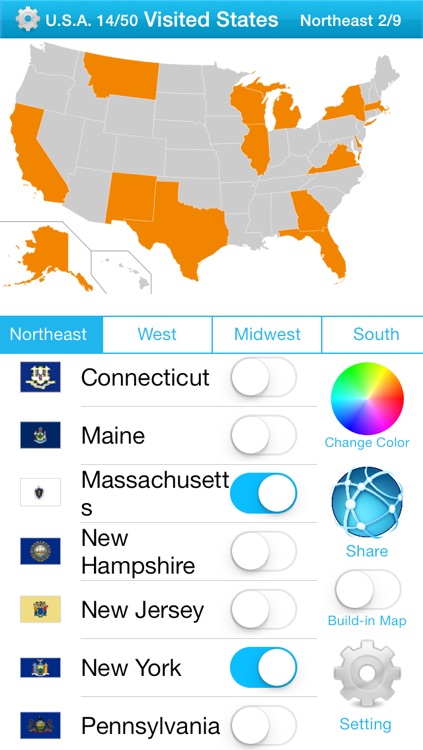 What is it about?
◇ Show Everyone Where You've Been! ◇
App Store Description
◇ Show Everyone Where You've Been! ◇
◇ Just pay once and get a universal binary for both iPhone and iPad ◇

This is a useful app to mark which states you have visited in USA. Visited states can be saved as image and shared with your friends. You can choose two modes to create your own visited map. One is offline mode, the other is built-in map mode.

Main Features:
- Choose build-in map mode and mark visited states with pins.
- Share your visited map with your friends via twitter, facebook, and so on;
- Change map's or pin's color;
- Zoom in/out to the map;
- Save your map as picture;
- Get your visited state count.
- Easy to local state's place in built-in map.