STOP
Volkswagen Bug - EBG
by Veloce Publishing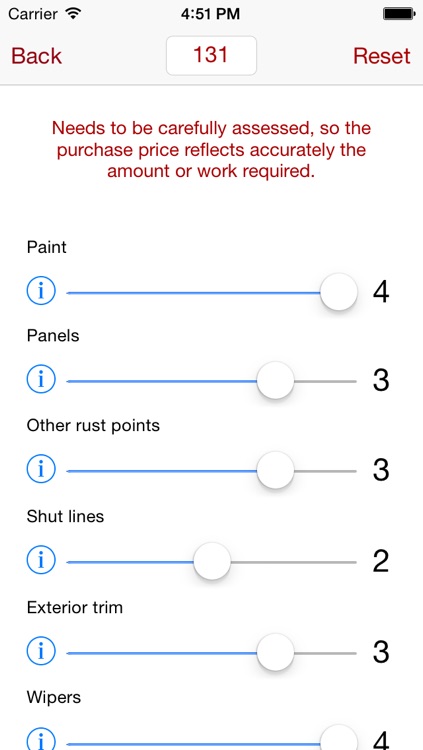 What is it about?
STOP! Do not buy a Beetle without the help of this App.
App Details
Last updated
September 5, 2014
Release date
May 20, 2010
App Store Description
STOP! Do not buy a Beetle without the help of this App.
Great value for money!
Unique buyer's guide covering VW Beetles produced between 1945 and 2003.
Many colour photographs taken especially for this guide.
Informative text written by enthusiastic experts with the novice in mind.
In-App videos which feature helpful voiceovers by your marque experts, Ken Cservenka and Richard Copping.
Invaluable guide to avoiding pitfalls and getting real value for money.
All aspects of buying a VW Beetle are covered.

A unique App dedicated to VW Beetle's built from 1945-2003, including Cabriolet, Standard and Deluxe, 1300 Beetle, 1500 Beetle, 1302S, 1303, and Mexican-built Beetles (from 1978). Meticulously researched with many model-specific photographs reproduced to illustrate genuinely informative advice.

Written by enthusiasts, the easily readable text is informative for the first time buyer, while still being of great value to those who have already owned a Beetle.

Packed with good advice – from running costs, through paperwork, vital statistics, valuation and the VW Beetle community, to will a Beetle fit in your garage and with your lifestyle? – the VW Beetle Essential Buyer's Guide is THE ESSENTIAL GUIDE to choosing, assessing and buying the VW Beetle of your dreams. Buy the right Beetle, at the right price!