IS IT GOING TO RAIN

Will it Rain? - Rain condition and weather forecast alerts and notification
by JulyApps Ltd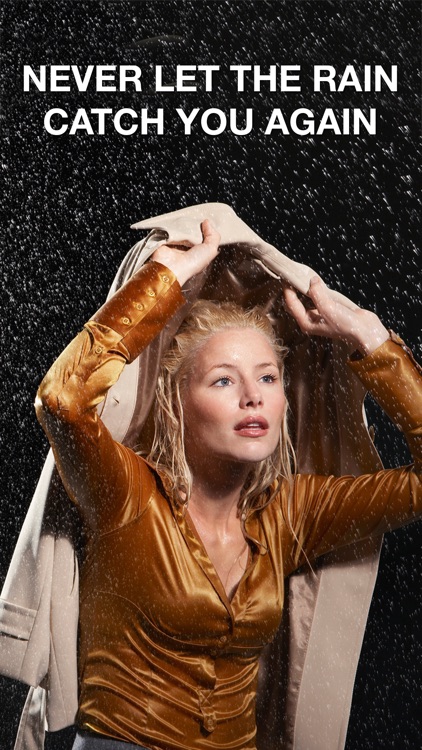 What is it about?
IS IT GOING TO RAIN?
For those who...
This is the perfect app for those who live in wet climates.
Not for those who...
If you don't live in a wet climate, you probably won't have any use for the app. It doesn't do much outside of predicting rain.
Why we love it
If being outdoors is part of your daily routine, give Will it Rain? a try today. It's simple yet highly effective.
Will it Rain? is FREE but there are more add-ons
App Store Description
IS IT GOING TO RAIN?
If YES, this app will send you a NOTIFICATION.

YOU WILL LOVE THE WAY IT WORKS.

No more checking forecast for rain every day.
If it will be raining, this app will notify you.

RAIN NOTIFICATION
● Get the notification a day before the rain.
● Get the notification on the day of rain.
● Select the time you want the notification to be at.
● Rain notification includes loud & clear sound.

WEATHER FORECAST
● Simple answer to "Will it rain?", YES or NO.
● Time of rain such as "Early Morning" or "Noon".
● Rain intensity such as "light" or "heavy" rain.
● Forecast includes high/low temperatures.

----- CONTACT US -----
We love to hear your feedback.
Go to "Settings" > "Contact Us" or
email [email protected]
and let us hear your voice :)