Porn Blocker lets you browse the web safely by blocking millions of porn sites and explicit content.
xBlock Internet Porn Filter
by Jonathan Arnold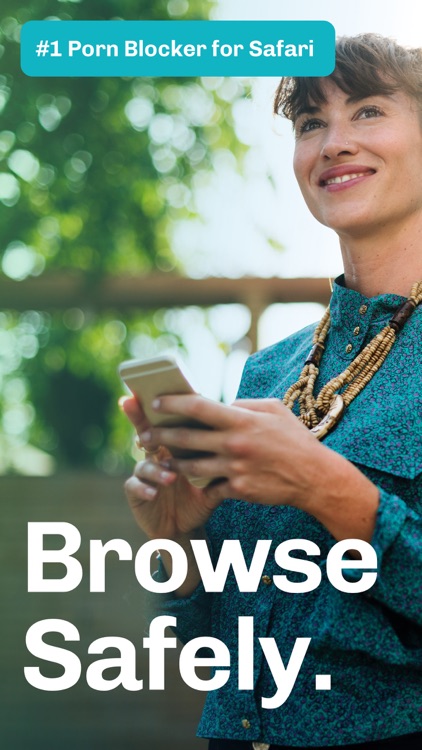 $6.99

in the App Store
Porn Blocker effectively eliminates pornographic and explicit images from your web surfing experience.
What is it about?
If you want to avoid any occurrence of pornography and adult content, this is the app for you. This app works seamlessly with Apple's built in Safari browser, and effectively eliminates all adult content, so you and your child can safely surf the web. Porn Blocker also gives you the ability to add additional websites to a blacklist, so you can be confident anything that might slip through the cracks, can be blocked in the future.
Why we love it
Porn Blocker does a great job of eliminating virtually any and all adult content on all your devices.
App Store Description
"As someone who is trying to stay away from viewing porn, this app is by far the best."
"This app is exactly what I've been looking for. Gave my fiancé my phone to set a password so I can't delete the app when urges kick in. This app will play a vital role in my recovery from porn addiction."

xBlock lets you browse the web safely by blocking millions of porn sites and explicit content:

SEAMLESSLY INTEGRATED
Works in your Safari browser. No other browser needed. Consider deleting other browsers or apps that make adult content accessible.

PASSCODE PROTECTION
Keeps you or others from disabling or deleting xBlock with a passcode using the restrictions settings of your phone. Only the accountability partner will know the passcode.

EXPLICIT IMAGES HIDDEN
Pornographic and explicit images are blocked, additionally other potential sources for porn such as Tumblr, Flickr, Pinterest or Reddit.

NO SUBSCRIPTION FEE, NO SIGNUP
Enable xBlock and you are good to go. Install the blocker on all your connected iOS devices. There are no hidden costs.

PERFECT FOR FAMILIES
Let your loved ones browse the web with confidence. Install xBlock on all of your device and let the blocker protect them.

BLACKLIST AND SUPPORT
Add additional websites to a blacklist within restrictions or contact our support team when you find explicit content.

REQUIREMENTS
The app requires devices with a 64-bit processor.

xBlock is for everyone:
- Help to stay focussed and not being tempted to look for porn
- Protect your kids from looking at porn
- Addicted to pornography and wants to reboot

If you find inappropriate (adult) content, that is not blocked by safari, please drop us a line. We will fix it:
[email protected]

SOCIAL
https://www.twitter.com/porn_blocker
http://www.pornblocker-app.com