A yoga studio in your pocket.
Yoga Studio: Mind & Body
by Fit For Life LLC
What is it about?
This is the perfect app to get you off the couch and onto your yoga mat with over 70 classes to meet your needs. All organized with specific focuses making it easy to find what will work for you. The calendar is awesome so you can see and keep track of your last practice. While this is a paid app, 100 percent of the proceeds go to the WWF so you can feel like you're not only helping yourself but an important cause as well.
For those who...
It's ideal for anyone interested in improving their health.
Not for those who...
If you're completely out of shape, take it slowly. Even the beginner poses can pose a challenge.
Why we love it
If you want to perform yoga anytime, anywhere, download Yoga Studio today. You won't find a more complete package.
Yoga Studio has stickers
like these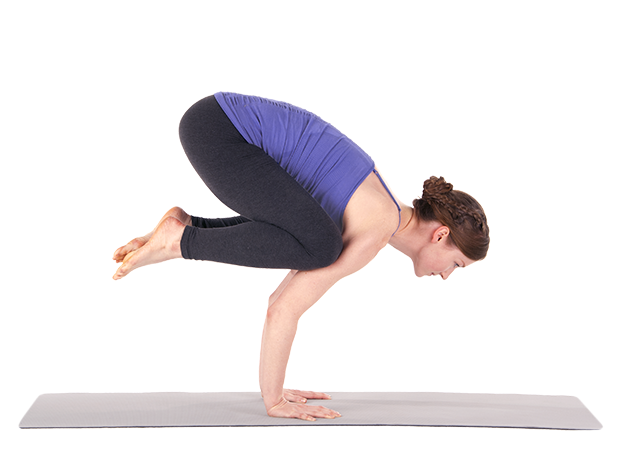 and more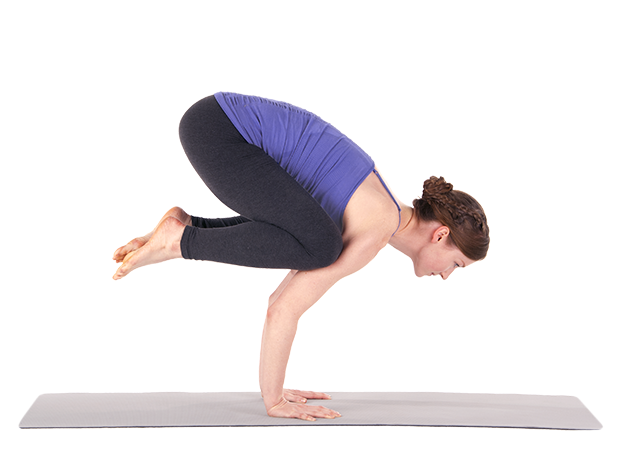 Yoga Studio is FREE but there are more add-ons
$1.99

Yoga Studio

$19.99

Yoga Studio Power

$4.99

Yoga Studio Pro
App Store Description
-Featured by Apple in "Best of 2017", "New and Noteworthy", "What's Hot", "Get in Shape" Essential App Collections and current Editor's Choice!
-It's the Ultimate Yoga App: Play, create, customize & schedule easy-to-follow HD video yoga classes
-Recommended by: Mac|Life, 148Apps, PopSugar, Gizmodo, DailyBurn, The Guardian, Huffington Post, and many more.
- Find masterfully thought out beginner, intermediate and advanced yoga classes as well as guided meditations with this beautifully designed health and fitness app.

ALL-IN-ONE
⁃ 80+ ready-made yoga & meditation classes with HD video
⁃ Easily customize or create your own unique HD video classes
⁃ Stay on track with class scheduling
⁃ Library of 280+ poses with detailed advice and instructions
⁃ Perfect for beginners, awesome for experts
⁃ Works on iPhone, iPad and Apple TV (Gen 4)

READY-MADE YOGA CLASSES
⁃ 80+ unique yoga classes in beautiful HD video
⁃ Choose classes from 10 to 60 minutes in length
⁃ Suitable for all abilities: beginner, intermediate and advanced
⁃ Featured Collections include: Yoga for back pain, runners, prenatal, strength, flexibility, relaxation, and many more!
⁃ Quickly search to find classes based on duration, focus, ability or level of intensity
⁃ Play classes anytime, anywhere – no internet connection needed after downloading classes
⁃ Integrated with Health app to track calories burned, workouts and mindful minutes!

CREATE YOUR OWN CLASSES
⁃ Quickly and easily create full, flowing HD video classes with our video stitch technology
⁃ Our unique smart-link feature will help your class flow smoothly from one pose to the next
⁃ Add short sequences to your classes with one tap
⁃ Conveniently add poses to the beginning, middle or end of your class

GUIDED MEDITATIONS
- 15+ meditations and relaxation practices (two hours) that help center your mind, body and soul
- Track every minute with Apple's mindful minutes' integration

SCHEDULE AND TRACK
⁃ Schedule classes which automatically sync with your calendar
⁃ Schedule a single class or repeat your favorites every month, fortnight, week or day
⁃ Track your class history and easily find your most recent and most played classes

YOGA POSE LIBRARY
⁃ Browse over 280 poses with vivid images and detailed information
⁃ Learn each pose's benefits, instructions, modifications, variations and cautions
⁃ Smart Search will help you find poses based on type, focus and ability
⁃ Search for poses by name in English and Sanskrit

POSE BLOCKS
⁃ Pose blocks are short, common sequences of poses - like a sun salutation
⁃ Add pose blocks to your classes with one tap, making class creation even quicker
⁃ We've included 20 ready-made pose blocks, and you can make your own

CHOOSE YOUR CLASS ATMOSPHERE
⁃ Choose from several background music and ambient sound options, or create playlists from your personal music library
⁃ Pick your level of instruction: full teacher commentary (for ready-made classes), just pose names or a simple chime to indicate the next pose
⁃ Swipe-to-skip feature lets you easily navigate by pose during classes

SUBSCRIPTION PRICING AND TERMS
Yoga Studio offers a 14-Day FREE trial with the selection of any one of the three subscription options – Monthly, Quarterly, and Annual. When selecting an option, you won't be charged during those 14 Days. If you do not cancel the subscription before those 14 Days is up, the option you chose will auto-renew and you will be charged. Please see Apple's auto-renewing subscription details for more information. All of Yoga Studio's subscription options give FULL access to the above features and ALL future updates.

BEST IN CLASS PRICING
- Monthly: $1.99 !!!
- Quarterly: $4.99 !!!!
- Annually: $19.99 (SAVE MORE)


CONTACT
[email protected]
Privacy: http://www.yogastudioapp.com/privacy/
Terms: http://www.yogastudioapp.com/terms/