A different tpye of zombie kills as you bat items to take out zombies.
Zombat
by Brackish Games
watch trailer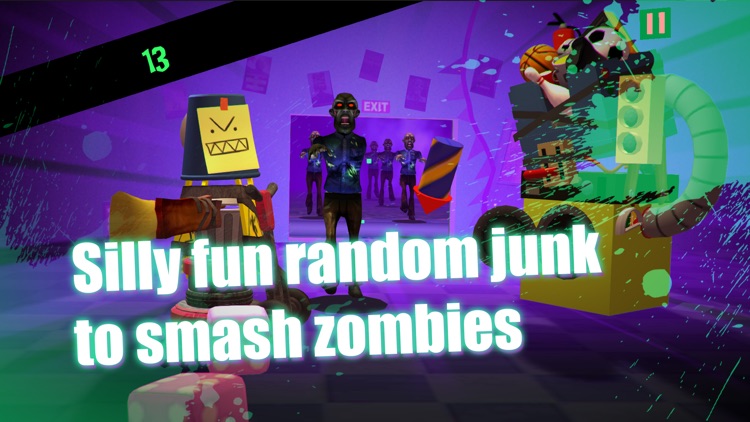 FREE

in the App Store
A high score based challenge in which you tap at the right time to knock items into the oncoming zombie horde. Play as a school janitor, and use a little baseball skill to take out zombies for as long as you can.
What is it about?
Zombat is an Arcade style score chaser with easy single-tap play. You are the unlucky janitor trapped in school during a zombie invasion. Armed only with yourself and your ingenuity, you have to protect the kids, so you construct "Beef" - the zombie slaying robot with bats as arms. Time "Beef's" swings to bat items strategically to smash through the zombie horde. Together you will save the day!
Zombat is FREE but there are more add-ons
App Store Description
Zombat is an Arcade style score chaser with easy single-tap play. You are the unlucky janitor trapped in school during a zombie invasion. Armed only with yourself and your ingenuity, you have to protect the kids, so you construct "Beef" - the zombie slaying robot with bats as arms. Time "Beef's" swings to bat items strategically to smash through the zombie horde. Together you will save the day!

* Arcade style graphics with simple controls
* Battle infinite zombie waves coming down the school halls
* Gain zombie XP to level up for new upgrades
* Beat your high score by killing zombies
* Discover combo killing swings
* Make sure zombies do not get too close or "Beef" will need repairs that will slow down your progress
* Never let the zombies pass
* Free to play! (Ability to remove ads through in app purchase)