Ngmoco Takes The Leash Off Of Touch Pets Dogs
November 10, 2009
Touch Pets Dogs
, like ngmoco's
Eliminate
, spent a considerable amount of time in
Canadian and Australian gamer's hands
before being unleashed worldwide to basically serve as a large beta test group.  The time has finally come, however, for the rest of us to feed, bath, and play with our virtual dogs as ngmoco has finally taken the leash off of
Touch Pets Dogs
and released it globally.
Touch Pets Dogs
is essentially ngmoco's answer to
Nintendogs
.  The game allows you to adopt one of seven breeds of dogs, including a Labrador, German Shepherd, Dachshund, and even a Robot Dog, to pamper and take care of in any way you wish.  
Touch Pets Dogs
features both tilt- and touch-based controls, which allows you to virtually pet, pick up, and teach your dog new tricks with simple gestures, or roll a ball around by tilting your device.  The "game" portion of
Touch Pets Dogs
consists of leveling up your care taking and training skills, which will unlock new items and activities.  You won't be able too this all day, however, as
Touch Pets Dogs
employs the same in-app purchase system as
Eliminate
. In
Touch Pets Dogs
, your dog only has a certain level of energy to begin with.  As the game progresses, your dog will need food to keep its energy level up.  If you run out of food, which you will just by playing the game, you will need to wait for new dog food to regenerate, just like
Eliminate
's energy. So basically, if you are patient, the game won't cost you a single penny.  If you just can't wait to feed your dog, however, a bowl of food is going to cost you anywhere from $.99 to $29.99.  And unlike
Eliminate
where you can still play the game without energy,
Touch Pets Dogs
doesn't allow you to since your dog will be napping unless it is fed and full of energy.
Touch Pets Dogs
also feature tons of connectivity via Plus+ and Facebook, such as the ability to set up play dates with other dogs, view your friend's achievements, share pictures, and much more. As I stated before,
Touch Pets Dogs
is available free of charge as long as you are patient.  But if you just don't want to be patient, ngmoco is rewarding you with a bit of a promotion.  Instead of purchasing bowls of dog food via in-app purchase, you can download one of the four other versions of the game in the App Store and start out with a specified amount of food, and as an added bonus, ngmoco is throwing in even more bowls of food depending on which app you choose.
Mentioned apps
Free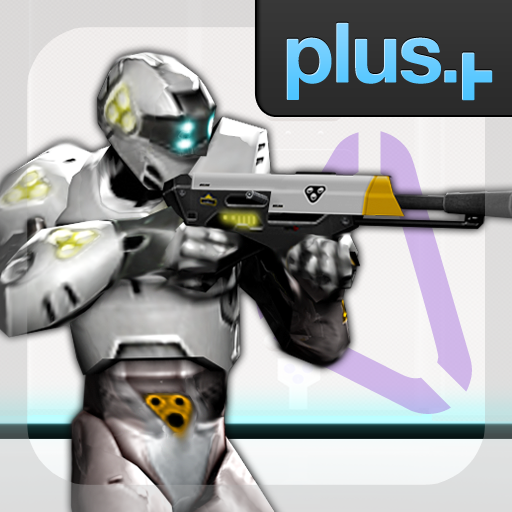 Eliminate Pro
ngmoco, Inc.
Related articles