QuickAdvice:
Manage
Your
Bills
With
Your
iPhone
and
iPad
September 7, 2010
Bills (with sync & notifications) ($0.99) by iBear LLC is an app designed to help you keep track of all those pesky bills that need to be taken care of.
We all hate them, but they must be dealt with. Don't know what I'm talking about? Bills. We all have them, ranging from puny to huge, but one thing is for certain: keeping track of it all can be a pain.
Bills for iPhone and iPad is here to help.
Once you open the app, you'll be greeted with a calendar on the iPhone, with buttons to access different sections (as you'll see wth the iPad version). The iPad version of the app will display the calendar, a little whiteboard with your current bills (overdue, plan, and paid), and a filing cabinet with four sections (All, Overdue, Plan, Paid), along with a shelf with four books that have different options. The overall interface of the app is unique and elegant, and clearly well thought out.
Today's date will be marked with a light gray pen scribbled in the date box. You can easily jump to any other date that you need to pay a bill by tapping it. Tap the New button (+) when a date is selected in order to add a new bill deadline.
Creating a new bill will let you choose whether it's paid, planned, or autopay. For each of these, you are able to choose various Categories, each with its own subcategories.
If you are paying something that isn't listed with the common bill types, then you can simply add it as well. A good example of this is under the Credit Cards category, in which only Mastercard and Visa are there. You'll have to create one for American Express and Discover if you have those cards.
From that point, you'll have to enter a due date, paid date (on Paid bills only), repeat once every (only on plan and autopay), amount due and paid (of course, paid only), a confirmation number, and a description. Save it when you're done, and then the due date of that bill will show up on the calendar as a blue circle around the date. If you paid it, just tap the check and it will turn green.
In my testing, I found that the app won't let you undo a paid bill if it was an accident. You would need to create the bill again if it's not really paid. Personally, I think that we should be allowed to tap the check again to 'un-pay' it. Mistakes happen, after all.
You can sort your bills with the filing cabinet system (on the iPhone, just tap that arrow beneath the calendar) with the All, Overdue, Plan, and Paid. This makes seeing what you have left to pay easy, and keeps you on top of those pesky bills.
There is a passcode lock for the app, and that can be set with the book with the lock icon on it. You can also export your data as a CSV or HTML file and by WiFi or email. The app can be synced via Bluetooth with other iPhones, iPod Touches, or iPads that are running the Bills software. So if you have an iPhone and an iPad, or multiple iPads or iPhones in the house, this is a great way to help keep everything organized without fuss.
If you're in need of an app to keep track of the ever growing and daunting pile of bills you're accumulating, then give Bills a shot. Though I think the iPhone version is currently a better buy at $0.99, considering that the iPad version is $3 more and is pretty much the same thing. The iPad version should drop down a buck or two and then it would be worth getting.
But for now, I would just stick with the iPhone version. Unless you absolutely need the syncing between an iPhone and iPad.
Mentioned apps
$1.99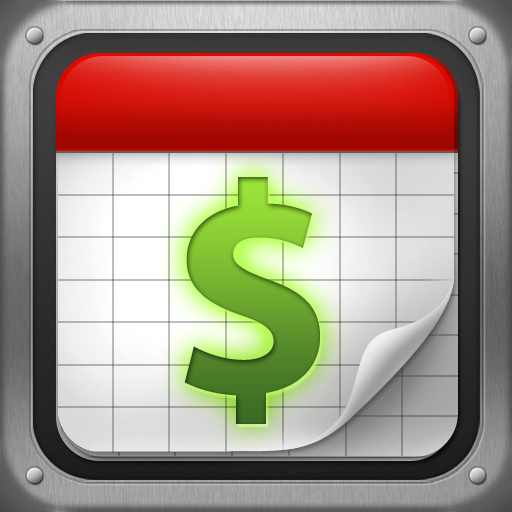 Bills for iPad
iBear LLC
Related articles