Download
The
Tiny
Wings
Theme
Song
For
Free
And
Hum
Away
To
Your
Heart's
Desire
March 21, 2011
Ever get a tune stuck in your head? Those who have been obsessed with
Tiny Wings
can now hum along to the upbeat tune whenever they want. The quickly chart-topping game by Andreas Illiger now has the theme song available as a free download. If you head over to
Andreas Illiger's web site
, right below the
Tiny Wings
's trailer you'll see the linked text
download "Tiny Wings" theme music (mp3, 4.8mb)
. Clicking on it will prompt you to download a zipped file. Once it's downloaded, double click on it to reveal the MP3 file. Of course, you can just add it to your iTunes library or simply play it with any MP3-capable media player, however, we can take it a bit further. While there are plenty of software titles, I'll remind users on how to turn that MP3 into an iPhone compatible ringtone using nothing but iTunes.
1. Add the MP3 to your iTunes library -- typically, just double clicking on the tiny_wings_theme MP3 file will do it 2. Listen to the song and find an up to 30 second portion you'd enjoy as your ringtone -- paying attention to the playback time counter 3. Right click on the Tiny Wings Theme song within your song list and select Get Info 3. Navigate to the Options tab and adjust the Start Time and Stop Time to the portion you chose in step 2 -- make sure the checkboxes are filled -- then click OK 4. With the song still selected (highlighted) in the song list, go to the Advanced menu and select Create AAC Version 5. Select the AAC version -- look at the song duration column to be sure -- right click and select Show in Windows Explorer or Show in Finder 6. Rename the file extension from the current m4a to m4r -- when prompted, select Use .m4r in Mac OS X 7. Double click on the 01 Tiny Wings Theme.m4r file to add it back into iTunes, where it should now appear on the Ringtones area 8. Delete your converted file -- not the ringtone -- and use the Get Info pane to uncheck the Start and Stop Time options on the original MP3 to put things back to normal
Sync your iPhone and the ringtone should now appear within the the Settings app. If it doesn't, make certain Sync Ringtones is checked by selected your iPhone in iTunes and going to the Ringtones tab, and sync again. To show file extensions in Windows, go to the Start menu, then Control Panel, then Appearance and Themes (XP) or Appearance and Personalization (Vista or 7), click on the View tab, and uncheck Hide extensions for known file types under the Advanced section. It's logical to guess most reading this article will already have
Tiny Wings
, but those who do not can check out
our full review here.
Tiny Wings
is designed for iPhone and iPod touch running iOS 3.1 or later, and available for purchase in the App Store for $.99.
Mentioned apps
$0.99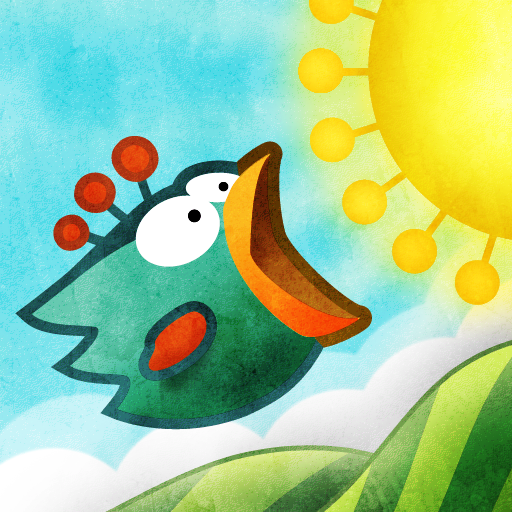 Tiny Wings
Andreas Illiger
Related articles