Would
You
Still
Dabble
In
iOS
App
Development
At
The
Ripe
Old
Age
Of
85?
April 2, 2012
Dabble
, a word game for iPhone and iPad, is special not only because of the creativity in its gameplay, but also because of the longevity of its creator. Dabble, which is a part of a new generation of games, is actually an invention by a man who is two generations older than most of the game's players. Dabble is the product of the obviously still powerful imagination of an octogenarian named George Weiss. At the age of 85, Weiss managed to invent one of the simplest yet most challenging word games in the App Store today. And he has already won a number of awards for this achievement, including the 2011 Word Game of the Year by Creative Child Magazine, Dr. Toy's Ten Best Games Award, Oppenheim Platinum Award, Play Advances Language Award, and the Parents' Choice Gold Award. As demonstrated in the walk-through video below, Dabble is a game where you're presented with 20 letter tiles arranged into five rows. There are two tiles in the top row, three in the second, four in the third, five in the fourth, and sixth in the bottom. Why? They are ordered in such a manner because the object of the game is to come up with five words using the 20 letters as quickly as you can, and the number of letters in any formed word should correspond to the number of letters in a row on the screen. In other words, you must be able to form a two-letter word, a three-letter word, a four-letter word, a five-letter word and a six-letter word. If you can't see the video embedded above, please
click here
. It all sounds a bit complicated with all those "words" and "numbers" mixed into the explanation, but believe me, it's actually quite easy to grasp the underlying concept once you're inside Dabble. It's also quite fun to play, especially if your idea of fun is hastily digging through your vocabulary for words containing a specified number of letters. Developed in collaboration with INI, LLC, Dabble's separate
iPhone
and
iPad
apps are both free for a limited time, so better grab either version now. You can also grab the game as a physical board game available on Amazon and at Barnes & Noble.
Mentioned apps
Free
Dabble - The Fast Thinking Word Game
INI, LLC
Free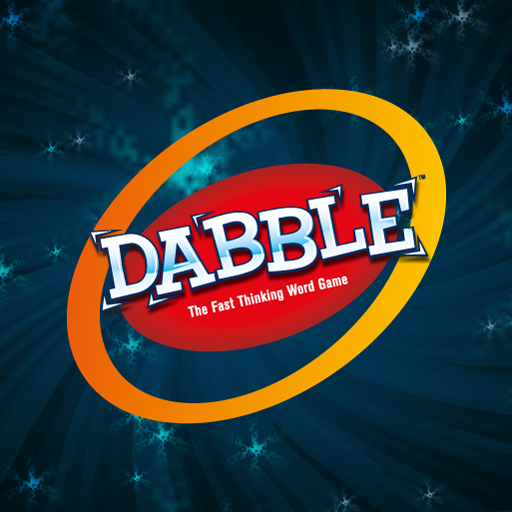 Dabble - the Fast Thinking Word Game for iPad
INI, LLC
Related articles