A
Chance
To
Win
An
Ansel
And
Clair:
Cretaceous
Dinosaurs
Promo
Code
For
iPad
June 13, 2012
AppAdvice has teamed up with
Cognitive Kid
in order to offer you a chance to win one of five promo codes for
Ansel and Clair: Cretaceous Dinosaurs
($1.99) for iPad. Ansel and Clair are back to take your kids on another exciting adventure. The first of a new series, Ansel and Clair: Cretaceous Dinosaurs starts off with the examination of fossils at a dig site, but then cranks up the excitement as Ansel and Clair travel back in time for an in-person investigation. While walking among the mammoth creatures, watching meteor showers, and much more, the two adventurers discuss the same questions asked by paleontologists and other scientists about the behaviors of dinosaurs, their extinction, the continental shifts and other geography details, and so on. As they follow along in the exploration, children will discover the answers to the aforementioned questions, interact through mini-games and other activities, and be able to archive the experience by taking photos and placing them into the travel log. It's an entertaining and informative journey you don't want your kids to miss. To have a chance at winning one of two Ansel and Clair: Cretaceous Dinosaurs promo codes, just hit that tweet button near the bottom of this page or retweet this post from your favorite Twitter app before June 14 at 11:59 p.m. PDT. We will then search the Twitterverse for all of the retweets and randomly choose our lucky winners. The winners will be notified via Twitter, so
please be sure to follow us
so we can send you your promo code via a direct message. Non-Twitter users and those of you who want to increase your odds of winning can leave a relevant comment below before 11:59 p.m. PDT tomorrow to have a chance at winning one of the other three Ansel and Clair: Cretaceous Dinosaurs promo codes. If you do make an entry via the comments area, please be sure to also check your junk email boxes so that you won't miss out if you win. Feel free to participate in the giveaway via either or both methods. This giveaway is only open to those with a United States iTunes Store account. Only one entry per person per method is allowed, totaling up to two entries per person if using both. [gallery link="file" columns="4"]
Mentioned apps
$1.99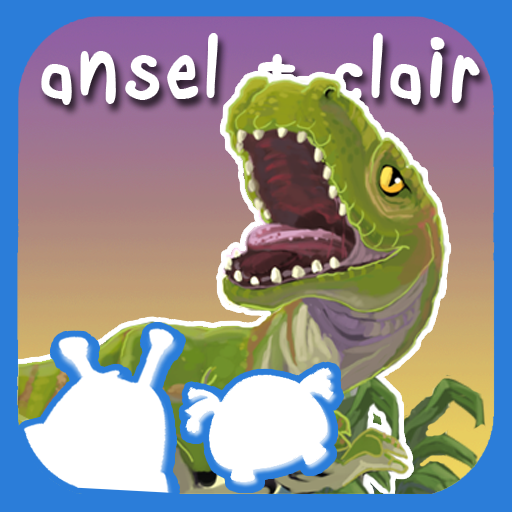 Ansel and Clair: Cretaceous Dinosaurs
Cognitive Kid, Inc.
Related articles